Preserve your Home Aesthetics with this Inverter with Inbuilt Battery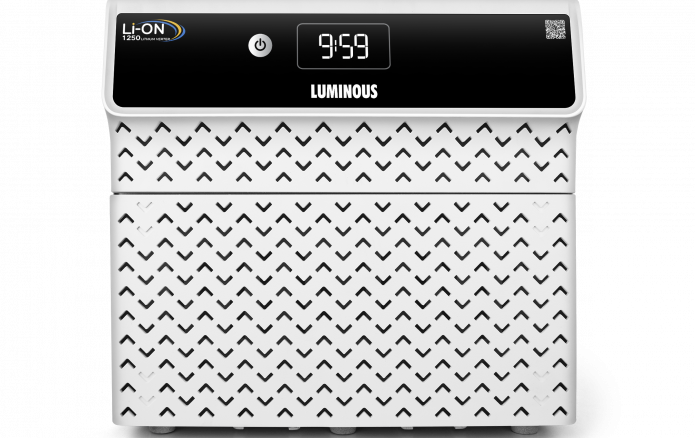 This inverter with inbuilt battery is regarded as an intelligent product with a Battery Management System (BMS) that delivers superior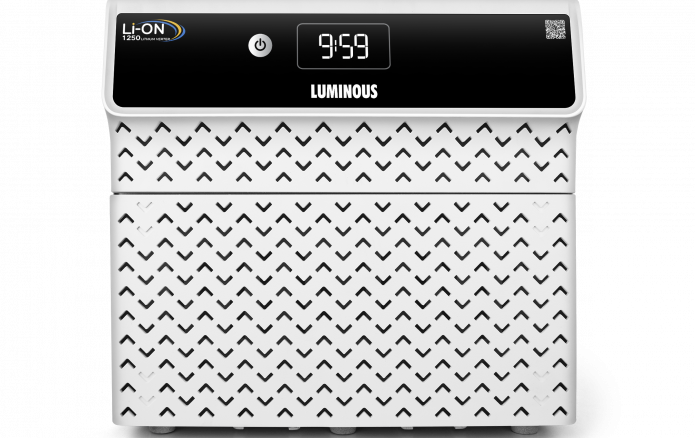 Image Source: Luminous
An inverter with inbuilt battery is a compact, efficient, and safe power backup solution. These inverters with lithium-ion batteries offer solid performance with minimal maintenance compared to conventional inverters with lead-acid batteries. The integrated system has a lifetime that is 3 times longer than the other types of inverters. Moreover, these inverters support fast charging and can fully charge the battery within a few hours.
Luminous Power Technologies have launched some new inverters with these capabilities—Li-On 1250 and Regalia series. They are inverters with inbuilt battery that can manage the performance of both battery and inverter. These products are designed to provide consistent power backup and support energy efficiency. In this article, let us see how you can preserve the aesthetics of your home using these inverters with inbuilt battery.
Li-On 1250
Li-On 1250 is an inverter with inbuilt battery that works on the sine wave technology. The product is completely safe, with no acid spills and toxic fumes. In fact, it is designed to be placed inside your house. Not only will it offer a consistent power supply, but it will also enhance the aesthetics of your home with its elegant design.
This inverter with inbuilt battery is regarded as an intelligent product with a Battery Management System (BMS) that delivers superior performance and increases its life. It has a life of up to 10 years, during which it gives the advantage of fast charging and maintenance-free consumer experience. The compact design of Li-On 1250, along with the LCD display, allows you to see the performance stats of the inverter.
The advantages of buying a Li-On 1250 inverter with inbuilt battery are as follows: –
It offers a long

er

lifespan, charging speed, 15% higher efficiency, and consistent power backup compared to lead-acid-based inverters.
It does not require any maintenance, or water top-up.
It runs on pure sine wave technology, which helps protect the appliances and increases their lifespan.
It offers a warranty of 5 years on both inverter and battery.
Let us now talk about some of the things you need to keep in mind while buying the Li-On 1250 inverter: –
The load chart shows the load

s

which can be run on this inverter.
For better results, do not run load

s

more than 80% of the peak load.
Consider the power consumption of your appliances before buying the inverter.
Regalia Series
Regalia series is India's first-ever sine wave inverter that is integrated with li-on batteries. They have a lifespan that is three times longer compared to lead-acid-based inverters. It comes with a futuristic design that can add to the beauty of your interiors. This inverter with inbuilt battery can be operated with your phone.
Its compact and elegant build helps save space and enhances the look of the house. It can deliver sustainable power backup and requires no maintenance. Regalia series inverters have long-lasting lithium-ion batteries that provide 15% higher efficiency than a lead-acid battery. It is completely safe as there are no hanging wires. These inverters are indeed a revolution in power backup systems.
These inverters will not only offer you optimal performance but also enhance the aesthetics of your home's interior. Their designs are effortlessly elegant and can give a new look to your house. If you are looking to buy an inverter with inbuilt battery, these products can be a great choice for you. Luminous is a trusted brand that manufactures a stellar range of quality inverters at affordable prices.

About Neel Achary

14011 Articles

Neel Achary is the editor of Business News This Week. He has been covering all the business stories, economy, and corporate stories.

Website

Facebook

Instagram

Twitter

YouTube

LinkedIn