Sensodyne partners IDA introduces the Shining Star Scholarship Programme to support 100 meritorious BDS students across India…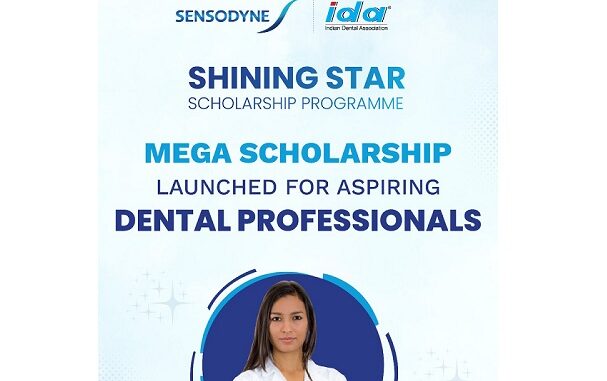 Stay connected with Business News This Week for business news, news this week, news headlines, business news, health, education, startups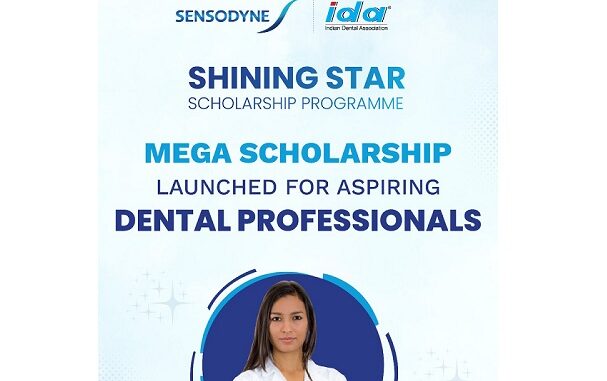 New Delhi, July 2020: Sensodyne, an oral health care brand by GSK Consumer Healthcare today announced its partnership with Indian Dental Association (IDA) for a very special initiative, titled the 'Shining Star Scholarship Programme'. The scholarship has been introduced as a part of GSK's ongoing corporate social responsibility initiative.
The scholarship was launched during the annual Delhi Dental Show in the presence of Chief Guest, Dr. L. Swasticharan (Additional Deputy Director General of Health Services), Guest of Honour, Lt. Gen. Satish R Iyer (Director General Dental Services), Dr Puneet Girdhar- President IDA, Dr Ashok Dhoble -Hon Sec General IDA, Dr.Meera Verma, Chairperson for DDS, Dr.Vandana Agarwal, Organizing Secretary DDS, along with Ms Anurita Chopra, BU Marketing Lead ISC, GSK Consumer.
The Sensodyne IDA Shining Star Scholarship Programme is focused towards providing financial support to underprivileged and meritorious Bachelor of Dental Surgery (BDS) students across India. Under this scholarship programme, 100 deserving students will be selected who are pursuing their first year of BDS course in government colleges or government-funded colleges. Each selected student will be provided with financial assistance of INR 1,05,000 per year, for 4 years, to support their academic and living expenses incurred towards their BDS programme.
Sensodyne IDA Shining Star Scholarship Programme is GSK Consumer Healthcare's CSR initiative to provide scholarships to underprivileged students who aspire to become dentists. The programme has been designed to ensure that students achieve their goals of pursuing professional dental education without any financial hindrances.
Dr. Puneet Girdhar, President, IDA and Dr. Ashok Dhoble: Hon. Secretory General, in a joint statement said, "The Indian Dental Association (IDA) represents the unified voice of the dental professionals. IDA has always been in the forefront to support dental college students and has been their friend, advocate and guide. Be it education, research or extracurricular activities, IDA has always given a chance to the students to shine. As the official partner, IDA wholeheartedly supports the Sensodyne IDA Shining star scholarship Programme, an initiative by GSK Consumer Healthcare. The Indian Dental Association takes a major stride towards strengthening its bond with the student fraternity. IDA advocates the Sensodyne IDA Shining Star Scholarship Programme which shall award scholarships to meritorious students wishing to pursue education through government dental colleges. IDA believes that this project would not only touch the lives of the financially less privileged, deserving students but also fulfil their family's dreams. IDA is committed to handhold every student until their goals are achieved".

Head of Ethics and Compliance, Wider Asia, and Head CSR ISC Ms. Shanu Saksena said, "As a company, we truly believe in giving back to society by working with them, for them and for their benefits. It is a privilege for us to partner with a reputed organisation like the Indian Dental Association, and together provide an opportunity to aspiring medical students to fulfil their dreams. This truly fits into our purpose to deliver better everyday health with humanity, and we are hopeful that this programme benefits many students."
Doing business by doing good has always been the core philosophy of GSK Consumer Healthcare.