CDPQ and CLP reinforces Strategic Partnership in Apraava Energy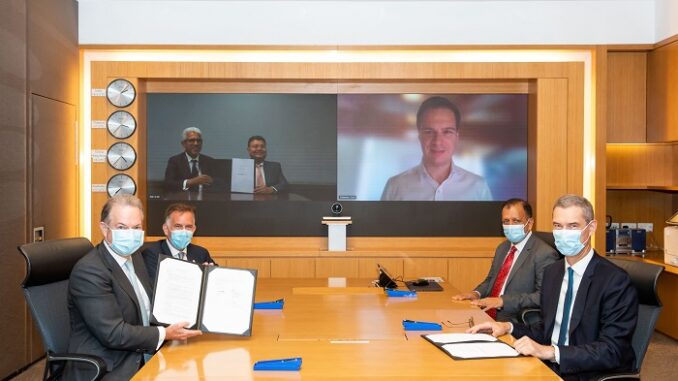 Stay connected with Business News This Week for business news, news this week, news headlines, business news, health, education, startups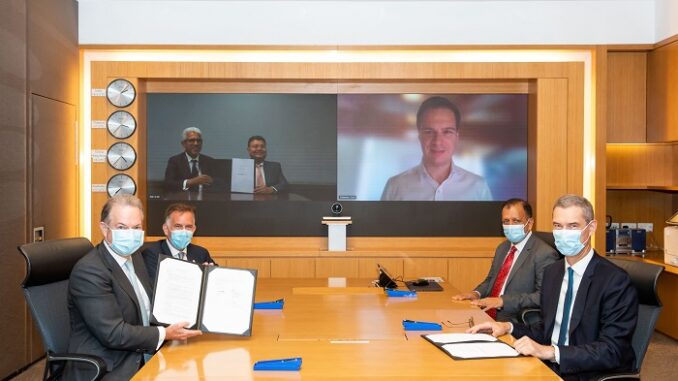 CDPQ, a global investment group, and CLP Group (CLP), one of the largest investor-owned power businesses in Asia, today agreed the sale by CLP of a 10% stake in Apraava Energy to CDPQ, bringing their respective stakes in the company to 50%.
This transaction reinforces CDPQ's and CLP's joint commitment to support the acceleration of the transition to a greener economy in India. CDPQ first became a strategic shareholder in Apraava Energy in 2018 through acquiring a stake of 40%. Since then, Apraava Energy has successfully undertaken a number of energy transition related investments. Building on this, Apraava Energy will have a sharper and dedicated focus in the investment and development of clean energy and power transmission projects. Following this transaction, CDPQ will also have increased governance rights, equal to those of CLP, with respect to Apraava Energy.
Emmanuel Jaclot, Executive Vice-President and Head of Infrastructure at CDPQ, said, "Ever since our investment in Apraava Energy nearly four years ago, CDPQ has strived, alongside CLP, to transform Apraava into a true sustainability leader equipped with a clear plan to transition to renewable energy. We are delighted to increase our stake in the company, helping drive this agenda forward while supporting India's ambition of providing clean and sustainable energy to all."

Richard Lancaster, Chief Executive Officer at CLP Holdings, said, "This transaction underlines the success of our partnership with CDPQ that has been built since 2018, and reflects the strategic alignment and commitment shared by us. We are aligned in seeking investment opportunities for zero-carbon infrastructure projects to support India's energy transition, and strongly believe this change creates a stronger platform for capturing these opportunities."

Rajiv Mishra, Managing Director at Apraava Energy, said, "We are grateful to our shareholders, CLP Group and CDPQ for their unwavering support and trust in Apraava Energy. Together with them, Apraava Energy will support India's ambitions of providing clean and reliable energy to all in the development of a greener economy. We will continue to focus on building a sustainable power company that will invest only in low-carbon growth areas, including renewable generation, transmission, distribution, as well as other customer-focused energy businesses. As we move forward, all of our decisions and efforts will epitomise energy in action, thereby creating value for all our stakeholders."
The total consideration for the transaction is the US$ equivalent of INR 6.6 billion (approximately HK$653 million or US$83 million at the current exchange rate conversion). Completion of the transaction is subject to the fulfilment of various conditions precedent including regulatory approvals.
For further details, please click here to download CLP Holdings' announcement on the Stock Exchange of Hong Kong.