Sasarwadi won the Best Maharashtrian Cuisine Restaurant of the Year award at Restaurant Award 2022, Mumbai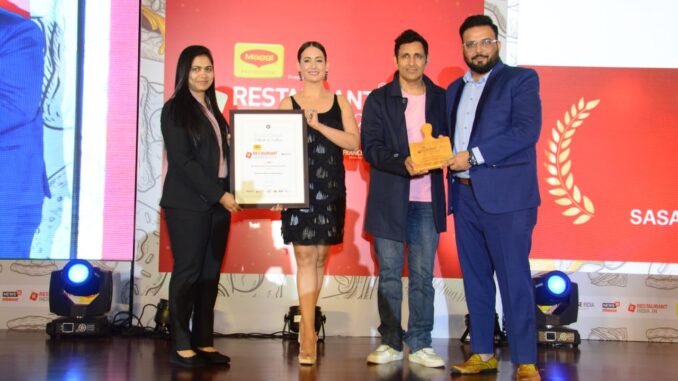 Stay connected with Business News This Week for business news, news this week, news headlines, business news, health, education, startups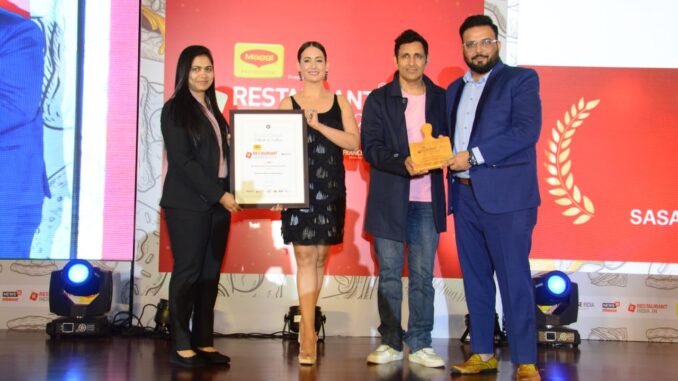 Mumbai, July 12, 2022: Sasarwadi, an authentic Maharashtrian restaurant in Seawoods, Navi Mumbai, gets the "Best Maharashtrian Cuisine Restaurant of the Year" award at Restaurant Award 2022, Mumbai. Sasarwadi is the Marathi translation of "in-law house"- To amplify the extraordinary hospitality and generosity we get at our in-law's place with a focus on sustaining the authenticity and the Maharashtrian food culture.
The Award ceremony took place in the presence of Chef. Ranveer Brar and the award was received by the founders of Sasarwadi from the Indian model and actress, Preeti Jhangiani and Indian actor Parvin Dabas. The award event was organised by Franchise India and is held every year in different regions to bestow honour upon the greatest in the industry who have tirelessly dedicated their lives to walking an extra mile to raise the bar of the Food & Beverage Sector.
Hailing this achievement, Ms. Sonali Dhamnikar, Founder, Sasarwadi, said, "We are extremely honoured to receive the award and proud to successfully maintain our business to the highest quality possible despite the pandemic and other challenges. We will maintain consistency to provide authentic Maharashtrian food and follow all the traditional service rituals, adding a whole new layer to the eating experience."
While maintaining a balance between a welcoming ambience and maximum seating capacity, Sasarwadi has a unique taste in the authentic Maharashtrian approach and follows all the traditional Maharashtrian service rituals, which adds a whole new layer to the eating experience.
The Managing Partner of Sasarwadi and a Chef turned entrepreneur, Chef. Naved Patel said, "It is truly an honour for our team to be recognized as the Best Maharashtrian Restaurant in Mumbai. This award is a symbol to encourage the team for their commitment to providing guests with a well-rounded experience of Maharashtrian tradition and culture. We have worked hard to restore the authentic taste of Maharashtrian cuisine and culture through proper R&D for months and special attention to even minute things. For example, we procured spices and key ingredients from the farmers' doors and obtained bronze Cutlery & crockery to get the feel of rural Maharashtra. Also, to bring out the lost recipes and dishes, we conducted months of research to explore new dishes by going to distant villages of Maharashtra, beyond the cities like Mumbai and Pune. As a result, we offer from home necessity food to luxury food on our menu serving every customer's demand. And we maintain the goodness of homemade food by strictly avoiding preservatives in our food." 
Further, Sasarwadi plans to open more outlets in major cities, where there is demand for authentic Maharashtrian food with a goal to open limited outlets so that they do not lose hands-on quality.