Here's everything you about these fascinating figures that were adapted for this film, recently launched for streaming on Amazon Prime Video.
While most of us wouldn't question Venus and Serena Williams' dominance of women's tennis, it wasn't always this way.
Will Smith's Academy Award-winning performance as the tennis legends' father in King Richard brings out several interesting questions about athletic fame and fatherhood. Like Richard, we too know of Venus and Serena's record-shattering potential – pulling us into a story of grit, determination, and passion like few other sports biopics could.
Here's the film's hard-hitting trailer – you can now stream King Richard on Amazon Prime Video as well.
As we see the Williams' bumpy ride to the heights of tennis glory, we also get a close look at California in the 80s and 90s – seen through the eyes of a rich cast pulled directly out of Richard's real-life experiences, some of whom have nothing to do with tennis.
Here's everything you need to know about these fascinating figures that were adapted for this film, recently launched for streaming on Amazon Prime Video.
Oracene 'Brandy' Williams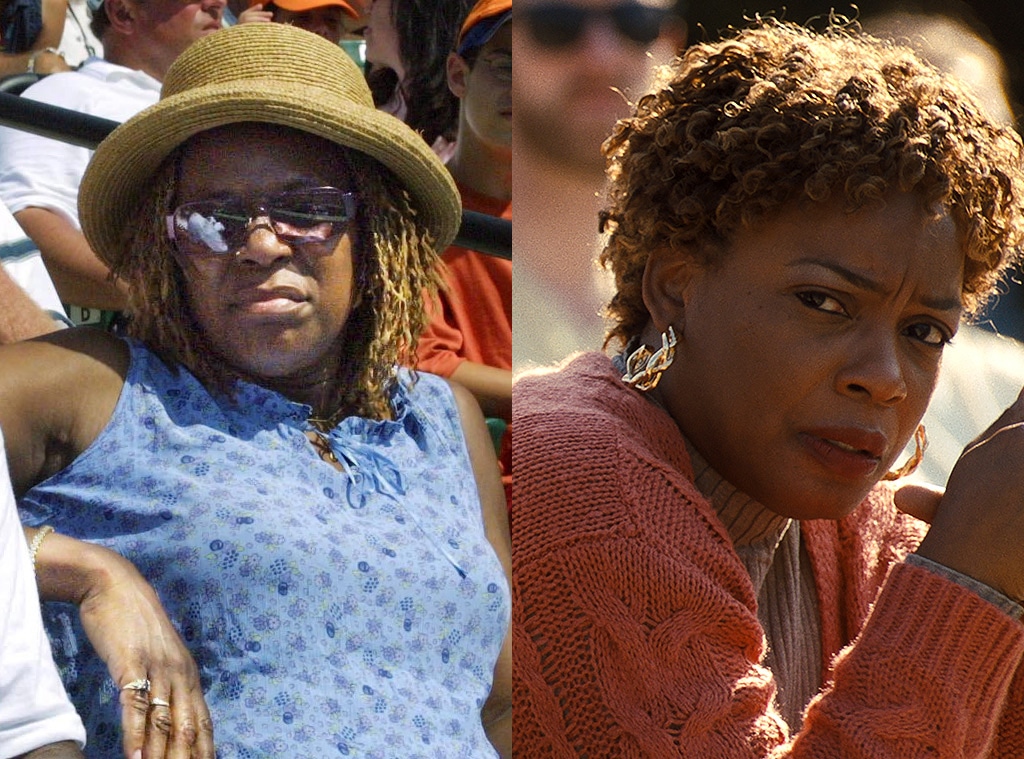 Played by Aunjanue Ellis
Nicknamed Brandy at a young age, Price is the former wife of Richard and mother-coach of Venus and Serena Williams.
Coming from humble beginnings as the daughter of an automotive worker in Michigan, Brandy's youth was marked by an enthusiasm for sports – she ran track and played basketball, volleyball, and baseball.
She soon married Yusuf Rasheed in 1972, having three children with him – although this soon ended up in her life's first big tragedy, when Rasheed passed away because of a sudden heart stroke in 1979.
At the time, Brandy was working as a nurse, and that's when she crossed paths with Richard Williams. Richard found her grieving her loss and attempted to calm and comfort her – soon leading to a bond that resulted in the pair getting married in 1980, after Venus was born.
While much of the spotlight falls on Richard's efforts to shape his daughters into world champions, the sisters attribute much of their success, resilience, and confidence to their mother.
"Venus and Serena are assured in themselves, and that's something you have to make sure they have been taught since they were young," explained Brandy in an excerpt from Jacqueline Edmondson's biography on the sisters.
"Self confidence and self esteem – if that's not embedded in them while they're young then they'll have doubts. It's important for them to be proud of who they are and not care what anyone says or how anyone tells them to act."
Through the years, Brandy has continued to be a strong driving force behind the pair, and despite her divorce from Richard in 2002, the two parent-coaches put aside their differences to continue managing their daughters' now-legendary careers.
Today, she continues to play this role – while occasionally conducting charitable work for disadvantaged communities in Africa.
The Pierce Sisters
Before Brandy and Richard got married, the former had three daughters of her own already from her marriage with Yusuf Rasheed – Yetunde, Lyndrea, and Isha.
Yetunde Price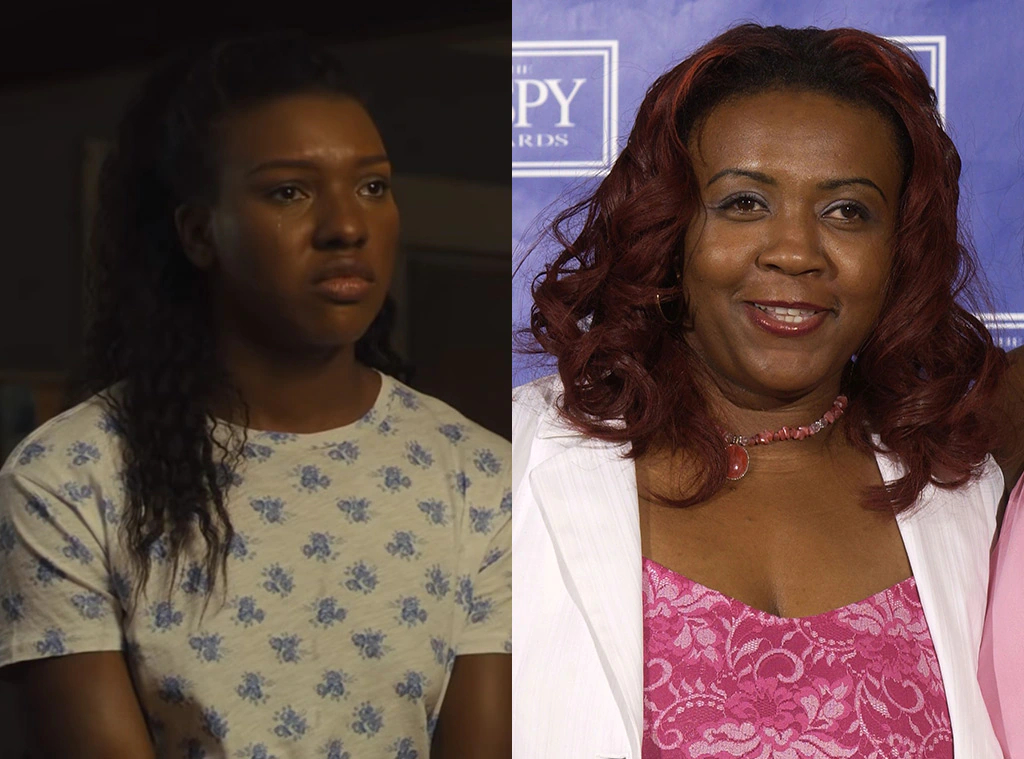 Played by Mikayla LaShae Bartholomew
Yetunde's life is perhaps the best documented out of the three Price sisters, and also one of the most tragic stories explored in King Richard.
As the oldest of Brandy's daughters, Yetunde followed in her footsteps, working as a registered nurse. She eventually joined her stepfather and mother in helping Venus and Serena by becoming a personal assistant to the players.
Despite the eventual success of her half-sisters, Yetunde was driven by a need to be self-sustaining, and refused financial support, paying for her own flight tickets and living expenses. After financing a business majors course, she decided to invest in a hair salon in Lakewood California, called 'Headed Your Way'.
Soon however, tragedy befell Yetunde and her family when she was murdered in a shocking gang shooting. According to police reports, Yetunde was chatting with her boyfriend in an SUV while parked outside a gang-controlled residence. Two members of the Southside Compton Crips street gang opened fire on the SUV – while her partner survived, Yetunde was killed instantly from a bullet wound in the head.
Several years later in 2016, the Williams sisters opened a community center in Compton for 'victims of violence' – naming it the Yetunde Price Resource Center in her honor.
Lyndrea and Isha Price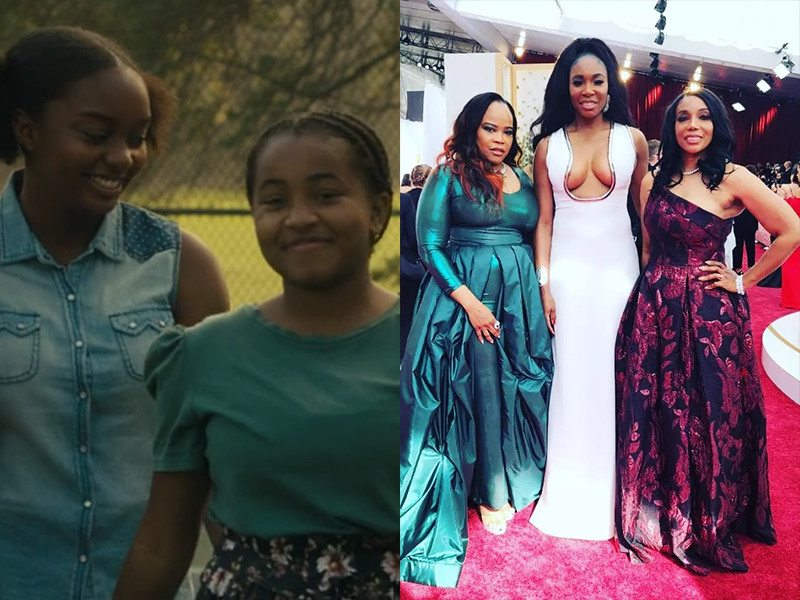 Played by Layla Crawford and Danielle Lawson
A web designer and social media influencer, Lyndrea's life has been fairly obscured compared to her tennis star half-sisters. She was last reported to be in a relationship with America Campus Communities' Vernon Imani – and played a key role in the film's production process.
The youngest of the Price sisters, Isha is a famous attorney who went to law school in Washington, and who assisted with historical context for the film's writers. Focused on humanitarian and social justice issues, she recently penned an incredible guest piece for The Hollywood Reporter, highlighting the importance of of King Richard and the story it had to tell.
"There is something to be said about the tenacity and perseverance of an African American family who creates their own opportunities and who never quits," she wrote.
Coach Vic Braden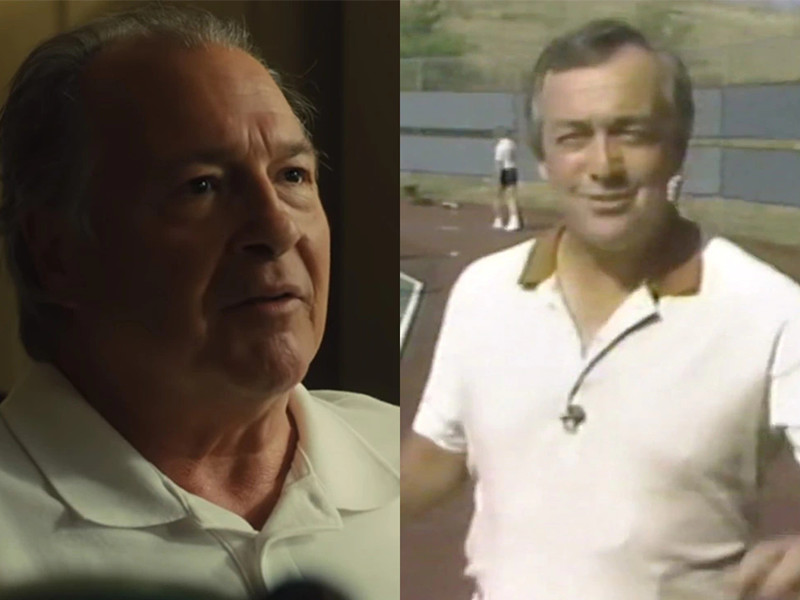 Played by Kevin Dunn
As Richard ran to several renowned coaches looking for a mentor for his daughters, he would eventually approach one Victor 'Vic' Braden – a famous tennis player, instructor, and broadcaster for the sport who was inducted into its hall of fame in 2017.
Back in the 80s, the Williams family came across a tape of Braden's Tennis Our Way instructional video – a classic training film that features legends Arthur Ashe and Stan Smith. Inspired, Richard sets off to ask Vic if he'd be interested in taking on the girls, who were 8 and 7 years old.
While not particularly rude, Braden seemed skeptical, and turned Richard away, doubting his dreams. Interestingly, he did end up making a major prediction about the Williams sisters' careers – perhaps a testament to his eye as a coach.
"I received a lot of criticism when I stated that Serena would win more titles than Venus very early in their career," he said, echoing Richard's own words in the late 1990s. Apparently I was given this tape by Richard during a telecast, but only saw it years later while archiving my collection."
Coach Paul Cohen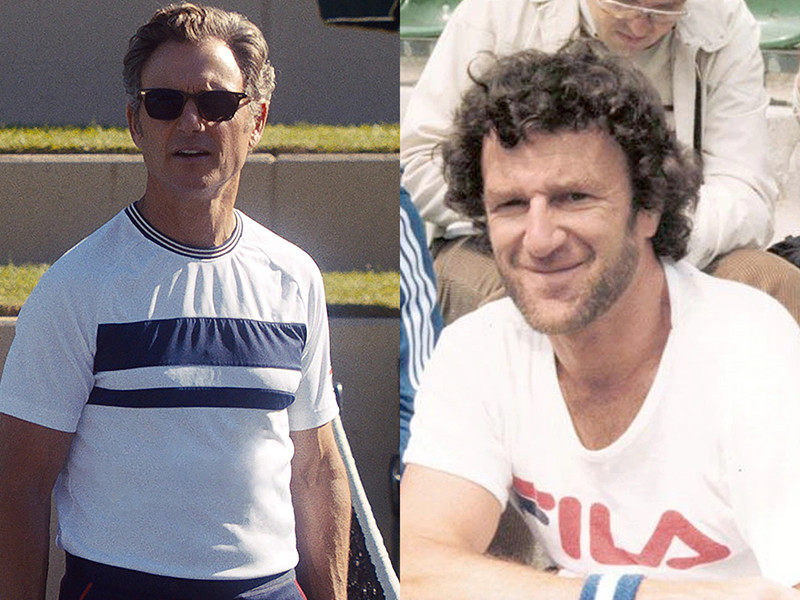 Played by Tony Goldwyn
Richard eventually comes across L.A. tennis coach Paul Cohen. Cohen had made a name for himself as a former junior champ and a top college player – famous for training Pete Sampras and John McEnroe – two players who were #1 during their prime.
After meeting the girls for the first time, Cohen was blown away. "I had never seen a 6-year-old as strong as Serena," he said, "and I'd never seen a potential woman champion as athletic and as graceful as Venus."
When Richard could only afford to get one of his daughters enrolled under Paul, he would videotape the sessions for Serena to watch, who would practice with her mother in the meantime.
The experience was highlighted in a USA Today interview with Serena. "[It was] definitely hard, but also at the same time, I knew I wasn't on that level yet, just to be quite frank and honest. I wasn't playing at the level that Venus was playing."
Coach Rick Macci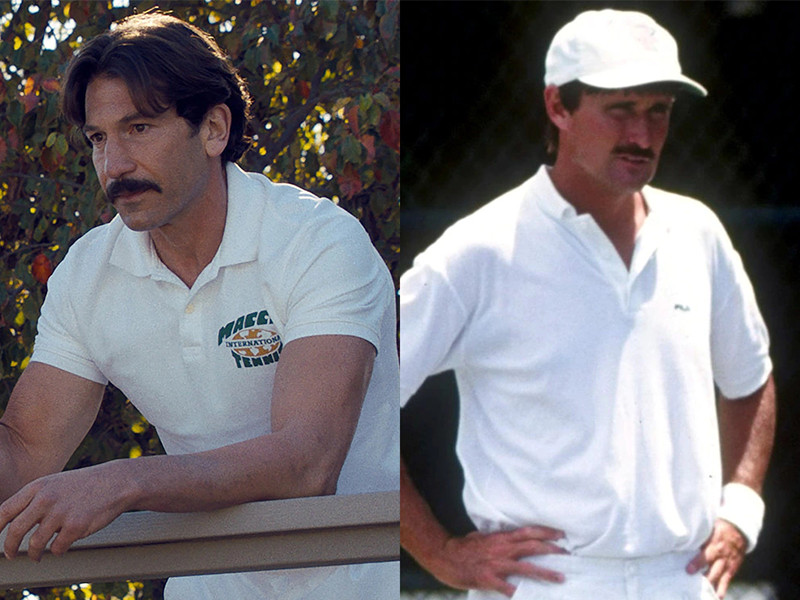 Played by Jon Bernthal
Possibly one of the greatest tennis coaches of all time, Rick Macci's spectacular career resulted in dozens of future pros, producing five #1 players – Jennifer Capriati, Maria Sharapova, Andy Roddick, and the Williams sisters.
Macci's introduction brought in a new era for the Williams, as the film covers, when he uproots the family to Florida so that Venus and Serena could train at his academy – a hotspot for young talent even today.
Speaking in a TV interview back in 1992, Macci was yet another coach who knew that he had struck gold. "I think the day will come when both kids might play each other in the final of a Grand Slam," Macci predicted nearly nine years before the two actually faced off in a US Open final.
"Richard's very fortunate: It's lucky to get one [prodigy] in the family but he's got two."
Special Mentions: Tennis Player Cameos
Through the film, we get to see quite a few big figures in tennis make an appearance – probably to the delight of several classic-era tennis fans. Here's a few highlights: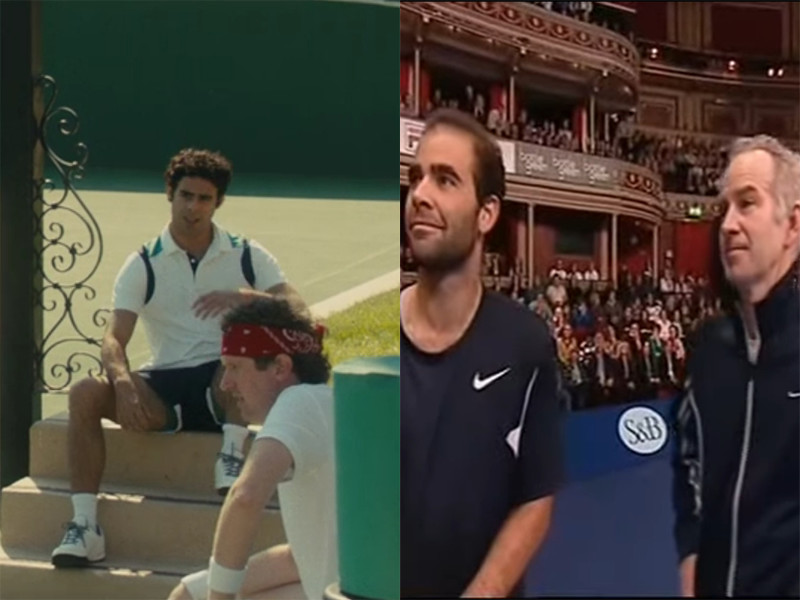 When Richard and his daughters approach Paul Cohen in the film, we get a brief glimpse of Cohen's real-life proteges – world #1 players Pete Sampras and John McEnroe, played by Chase Del Rey and Christopher Wallinger.
We also get a small glimpse of Jennifer Capriati – a fellow student of Rick Macci who joined the hall of fame in 2012. A #1 player who shattered several 'youngest-ever' records, her powerful, aggressive style of play drew in legions of fans.
A portion of her career in the 1990s was marked with drug possession and shoplifting scandals – she reported feeling depressed over her apperance, personal relationships, and her career in tennis.
Capriati eventually bounced back hard – beating Martina Hingis and Jim Clijsters to win three grand slam titles.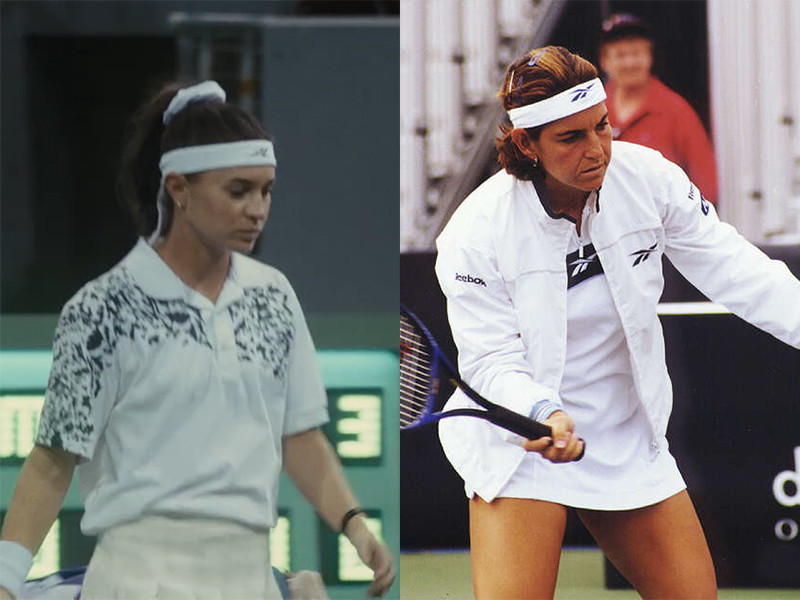 King Richard ends with a top seed match against Arantxa Sánchez Vicario – which Venus loses. Viacario herself was a Spanish former world #1, with 14 Grand Slam titles to her name.
Similar to the Williams and several other prodigies, Vicario started early at the age of 4, becoming the youngest women's singles title winner at the 1989 French open, winning against then-#1 Steffi Graf.
Nicknamed the 'Barcelona Bumblebee', her tenacious attitude and determination to never concede a point remains an inspiring characteristic amongst the era's dominant players.
With plenty of tennis history and a larger-than-life true story to follow, King Richard is a fantastic sports biopic that can't be missed – even if you're not into the sport. Stream it on Amazon Prime, here.
(Featured Image Credits: Warner Bros.)