Aditya Arya receives WUD Critics Choice Award from World University of Design…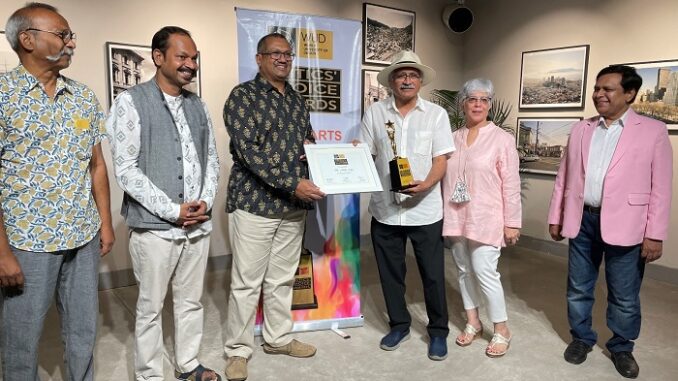 Stay connected with Business News This Week for business news, news this week, news headlines, business news, health, education, startups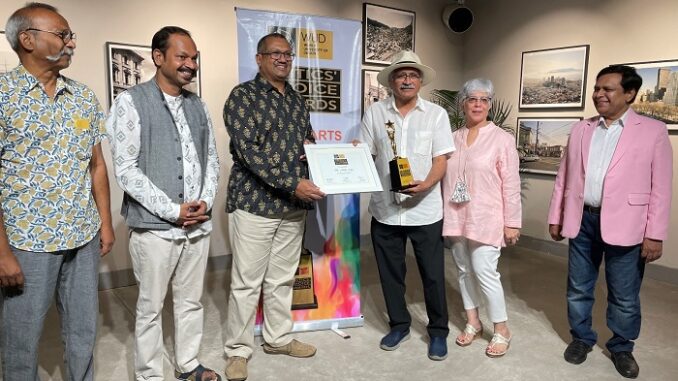 World University of Design presented the 'WUD Critics' Choice Award' for 2022 to Aditya Arya (Photographer, Photo Historian, Photo Archivist & Museologist) on Friday, July 8th, 2022 at Museo Camera Centre for the Photographic Arts, Shri Ganesh Mandir Marg, DLF Phase IV, Sector 28, Gurugram, Haryana.
The WUD Critics' Choice Awards for Visual Arts are instituted by World University of Design to encourage and empower the diverse range of visual artists in the country, across different genres. These Awards would honour the outstanding artistic contribution of the established artists and also provide opportunity for recognition for emerging artists presenting their work in premier galleries and events in Delhi NCR. The award is in the form of a specially designed Trophy along with a certificate. It will honour talent showcasing the rich visual art culture across India. WUD aims to felicitate about 25 artists in the category of The WUD Critic's Choice Award annually.
Dr. Sanjay Gupta (Vice Chancellor, World University of Design) said, "Life is best celebrated and expressed by way of arts and we are thorough evangelists of this domain. Through this WUD Critics Choice Awards we reiterate our reverence and deep adoration for Aditya Arya who has over the decades portrayed life and its dimensions through his pictures and picture stories. He has depicted history like none other through his vivid captures leaving perspectives to the onlookers' imagination. It is our honor that Mr. Aditya Arya is amidst us today to share his words of wisdom and pave a way forward for our students at the university." 

On being felicitated with the award Photographer, Photo Historian, Photo Archivist & Museologist Aditya Arya said, "I am pleased to be considered as an exponent to motivate the future of our great country. As a historian, I have observed times change profoundly and this era excites me the most where creative fields have made way into mainstream education. I congratulate Dr. Sanjay Gupta for spearheading this big mission that not just opens windows for young minds to explore creativity but also enhances and widens the scope of Indian economy manifold. World University of Design is widening horizons for beautiful minds and providing a huge canvas for them to paint on as they wish and whim." 
World University of Design is known for its contribution in the realm of arts, performing arts, design and creative fields marking its own distinctive niche in a span of three years. The university aims to ensure that young talent is recognized and nurtured in the country; it believes in igniting budding minds and channelizing them in the right and rewarding direction. The awards are just one of the many ways in which WUD is encouraging and promoting extraordinary artworks that substantiate the bigger purpose of art.