NSDC organizes 'Skill Samvaad' in Bharuch to discuss ways to collaborate with industry for bridging skill gap and promoting entrepreneurship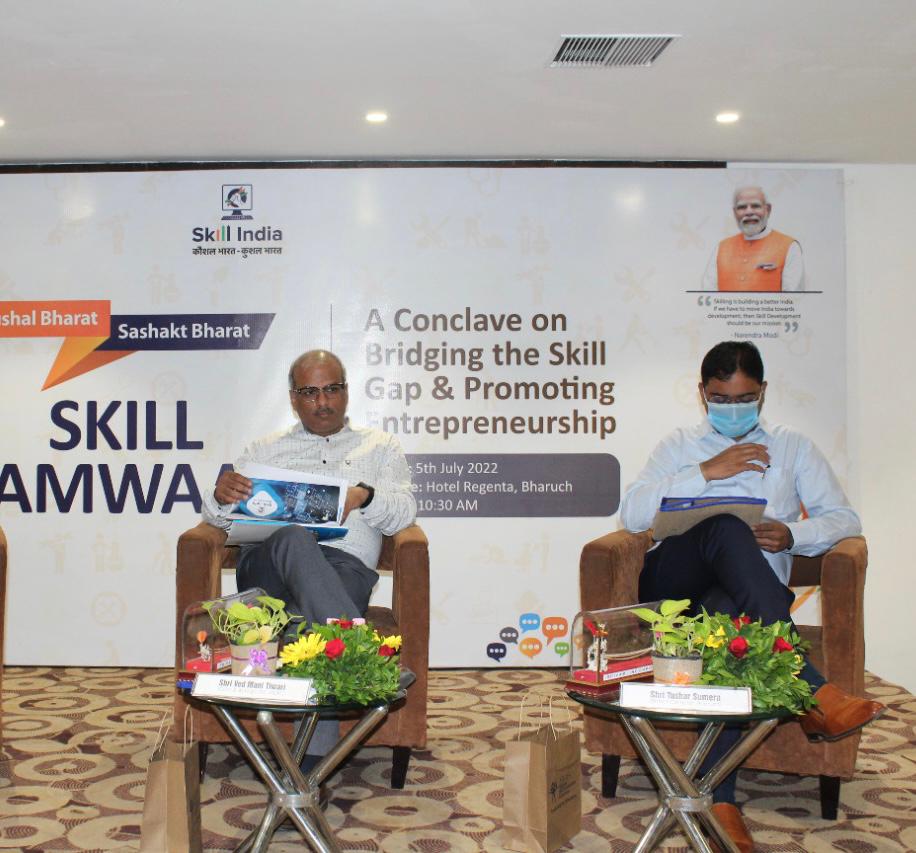 Stay connected with Business News This Week for business news, news this week, news headlines, business news, health, education, startups
Bharuch, 5 July 2022: National Skill Development Corporation (NSDC), a strategic implementation and knowledge partner for Skill India Mission, working under the Ministry of Skill Development and Entrepreneurship (MSDE), Government of India on Tuesday organized 'Skill Samwaad' to initiate a dialogue between the state and industry to bridge the skill gap and promote entrepreneurship in Bharuch, Gujarat.
The conclave was organized to start a conversation on how to bridge the gap between demand and supply of skilled workforce and initiate on-ground skill development programs in the Bharuch district through collaboration with the industry so as to create employment and entrepreneurial opportunities for the youth.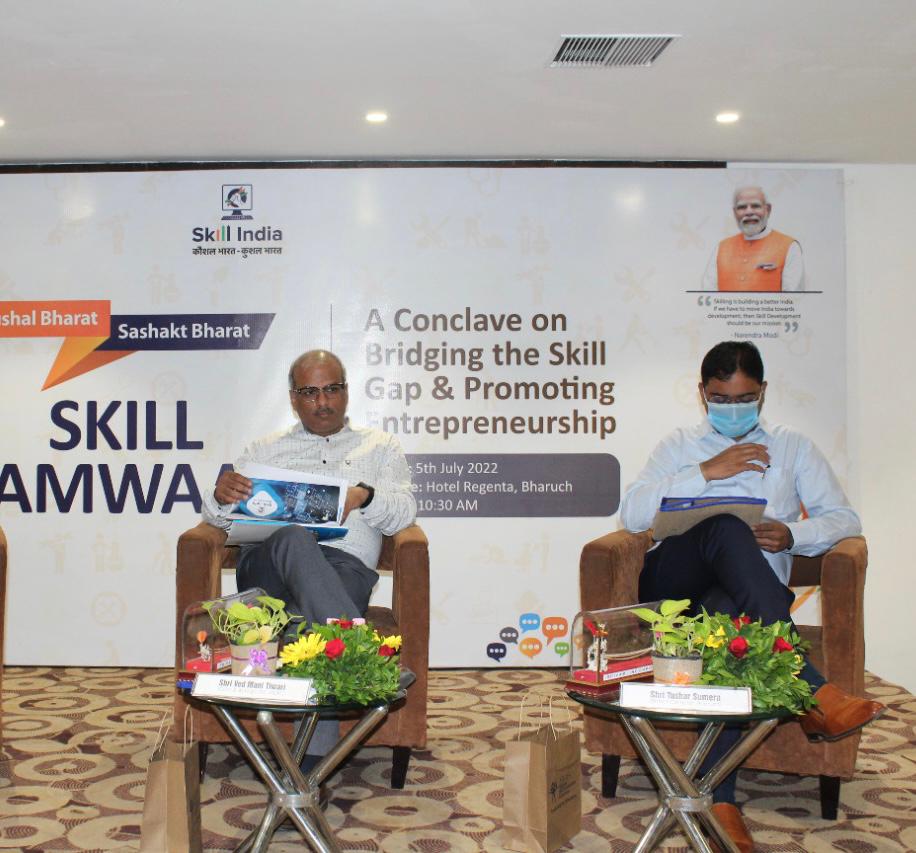 India has a fifth of the world's youth population, and the country is relying on this population to help it achieve the target of becoming a $5 trillion economy in the years to come. Thus, it is imperative to empower the youth with skills and engage them in factories and industries. The government under the leadership of Hon'ble Prime Minister Shri Narendra Modi aims to accomplish this task through several skill development initiatives at the national and international levels. NSDC's collaboration with the industry in Bharuch is the first step towards leveraging this rich demographic dividend.
By partnering with the industry, NSDC is also uniquely positioned to provide the youth valuable work-based exposure through apprenticeship opportunities. The industry in Bharuch can also participate in programs such as National Apprenticeship Promotion Scheme (NAPS) that was launched in 2016 to enhance the scope of skilling and entrepreneurship. Along with this, there will be other services provided by NSDC to the industry in Bharuch as part of the collaboration.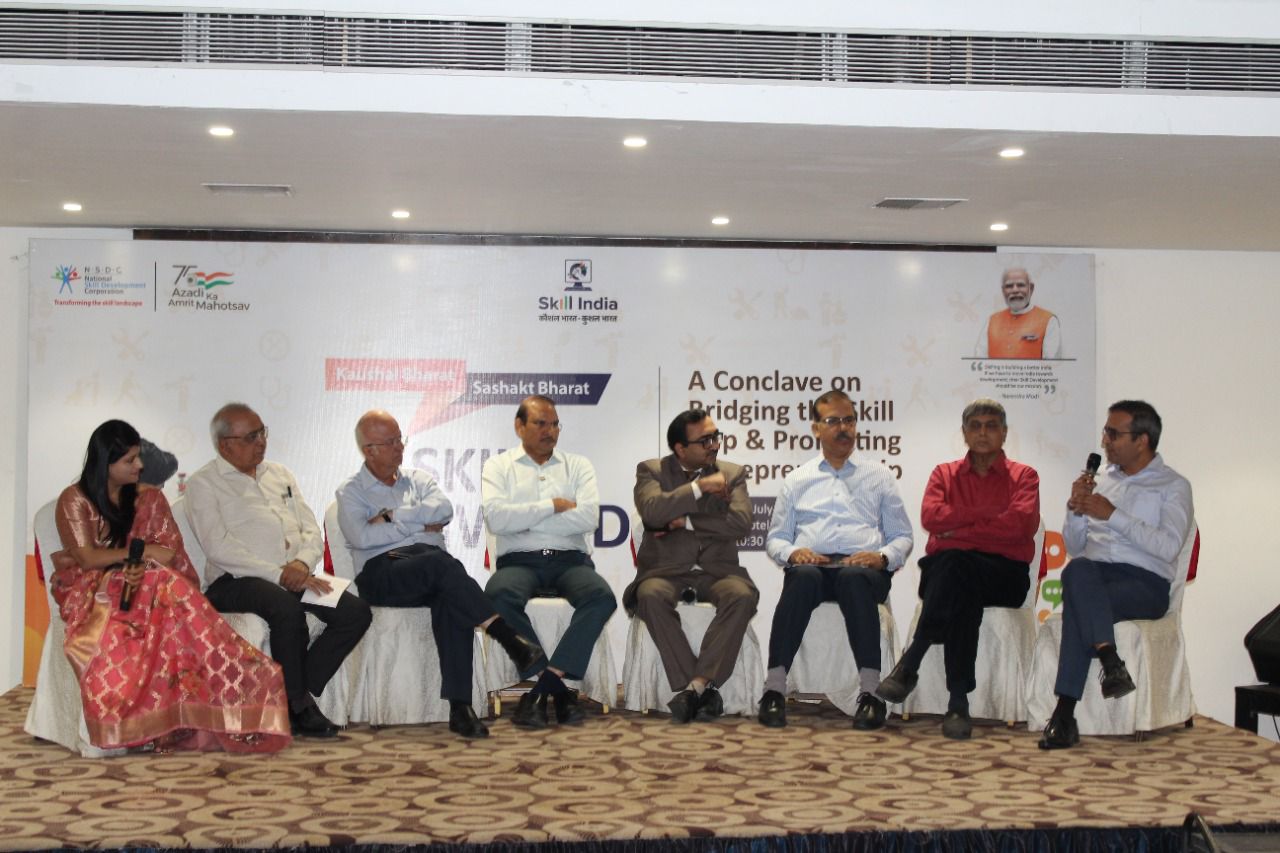 These are skill-demand mapping of the industries, dipstick analysis – skill gap studies, establishment of Corporate Centers of Excellence (CoEs), part-funding with industries, fresh skilling, reskilling and upskilling under Government and market-led programs, embedded degree apprenticeship programs in colleges, soft loan for setting up training infrastructure, CSR funding, skill bonds and project implementation, demand aggregation via the ASEEM portal, skill loans for candidates and international collaboration.
Shri Tushar Sumera, District Collector, Bharuch said, "Industry is the first place that faces the challenge of unskilled labour. If we aim for India's vibrant and robust growth, not only for the industries but human development too, today's 'Skill Samvaad' will go a long way to initiate this process. We also need to create an environment where investments bear optimum results and this is where skill plays a crucial role. Our collaboration with NSDC will help us build a common marketplace where all skilling programs and initiatives can be found by aspiring people."
Shri Ved Mani Tiwari, Chief Operating Officer and Officiating CEO, NSDC said, "At NSDC, we are always looking for innovative ways to strengthen the country's skilling and employment ecosystem. As India aspires to become a global leader, it is imperative that we focus on productivity and quality, which can only be achieved through skills and skilling efforts. 'Skill Samvaad' in Bharuch is a step towards initiating conversations and taking actions for making India the 'Skill Capital of the World'. With our motto of 'Transforming the Skill Landscape', we strive to empower the young population with skills and jobs so that they can contribute to nation building. "

About Neel Achary

13878 Articles

Neel Achary is the editor of Business News This Week. He has been covering all the business stories, economy, and corporate stories.

Website

Facebook

Instagram

Twitter

YouTube

LinkedIn