The latest travel advice on how to deal with airport security like a pro, including tips on what to wear and what you are allowed to bring onboard.
** Updated June 2, 2020** After breezing through airport security at my local airport (pre-pandemic), an airport screening official commented that I was wearing the perfect travel outfit. I couldn't resist asking him a few questions about screening-friendly clothing and airport screening tips. Here is the latest on how to deal with airport security like a pro.
Arrive Early
Airports are busy, especially during peak travel season, so arrive as early as possible. For travellers (including U.S. citizens) entering U.S. airports from 105 countries, enhanced screening measures are in place. Plan to arrive at the airport in plenty of time — airport security measures and physical distancing protocols will likely result in delays.
Airport Security Screening Options
If you qualify for TSA PreCheck, look for the priority screening line – it should save you a lot of time. At some airports, First and Business Class passengers can access dedicated security screening. Another option is to check to see if your credit card offers access to a fast-track airport security line. Lastly, if you are traveling with children or require special assistance with a wheelchair or similar equipment, many larger airports offer dedicated security lines. Regardless of where you line-up, if you want to deal with airport security like a pro, use this time to get organized, e.g., have your photo identification and boarding pass ready, remove your jacket (if necessary), and check your kid's pockets for prohibited items.
What to Wear
My best advice is to keep it simple.
Clothing without any metal bits is best – this includes belts. If you wear a belt, leave it in your bag until you are through airport security.
Minimize jewelry – small earrings tend to be ok, but 3D full-body scanners will pick up a necklace.
Avoid or remove hair accessories with metal pieces.
Wear shoes without any metal. You may be required to take your shoes off even if they don't contain metal – the rules vary. Children 12 years and younger are subject to modified screening rules, and they often do not need to remove their shoes.
If you are travelling with a face mask (required by many airports and airlines), security personnel may ask you to remove the mask.
Liquids and Gels
Passengers can bring liquids and gels on the airplane, provided each item is no larger than 100 ml (3.4 oz). These liquids and gels must fit in one clear, resealable plastic bag usually no more than 1L in capacity. In response to COVID-19, passengers in North America can also bring one liquid hand sanitizer container (up to 12 ounces) in carry-on bags.
To save time at airport security, place all of the items in a clear plastic bag before you get to the airport, and keep them handy so you can display them in a bin when you go through security. Most airports provide appropriately-sized clear plastic bags in the security-screening area — I always pick up a few for future travel.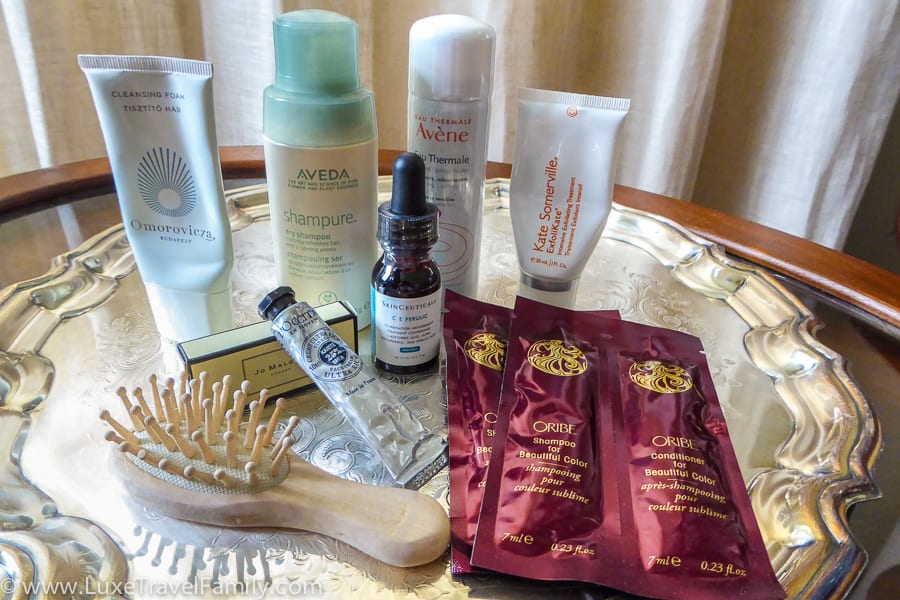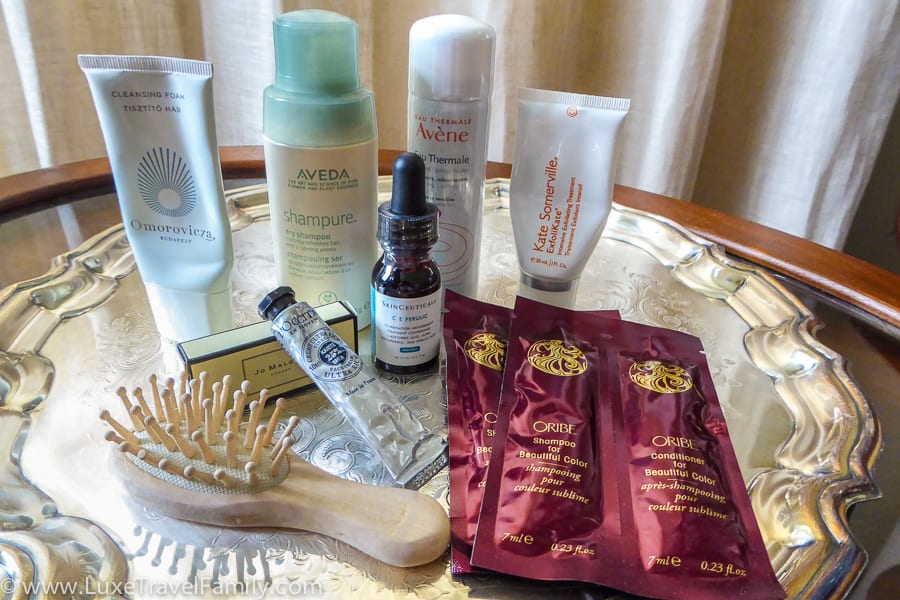 Food and Drink
If you travel with a water bottle, empty it before airport security screening, and refill it before you board the plane.
Passengers should place carry-on food items in a clear plastic bag and separate this from other items in the security screening bin. The TSA has advised that food items often trigger an alarm during the screening process. If the food is separate from other carry-on articles, it is less likely that a screening officer will need to inspect your carry-on luggage.
Visit the TSA website for a complete list of approved food items.
Electronics
For travel in Canada and the United States, computers must go through the screening device in a separate bin. All smaller electronic devices may remain in your carry-on. Make sure you can power-on all electronic devices.
In Europe, passengers have to remove all electronic devices (including e-readers) from carry-on bags during the screening process. The requirements are similar in some Asian countries. But, in China, travellers must remove all battery packs and external chargers from carry-on luggage during the security screening process.
Prohibited Items and Sharp Objects
Banned items include the obvious – knives, tools, wine openers, etc. Read this TSA post for more on what you can bring on an aircraft.
You can travel with small scissors, nail clippers, and tweezers in North America and Europe, provided they meet the TSA criteria. Asian countries can be less tolerant. I had to surrender small nail scissors at the airport in Hong Kong and nail clippers at the airport in Cambodia.
Consider TSA Pre-Check
One of the best tips for how to deal with airport security like a pro is to obtain TSA PreCheck. If you qualify, you can breeze through airport security without removing your shoes, laptops, liquids, belts, or lightweight jackets. Learn more about applying for TSA PreCheck here.
Please share your tips on how to deal with airport security.
If you travel by air, you might enjoy reading these family air travel tips, how we often travel with only carry-on luggage, and how to deal with jet lag when you're travelling with kids.