The second leg fixture between Atletico Madrid and Manchester City descended into utter chaos, and needed police intervention
The second leg fixture between Atletico Madrid and Manchester City descended into utter chaos, as the confrontation between both sides in the tunnel needed police intervention. Coming to this game with a 1-0 deficit, Atletico needed a goal to progress. Frustrations boiled in the dying minutes as the hosts, despite putting up an attacking display, was unable to breach Manchester City's defence.
The brawl broke out in the 91st minute when Felipe's rash challenge on Phil Foden got him the second yellow of the match. Felipe also appeared to be kicking Foden on the sideline soon after the tackle. Stefan Savic then dragged the supine Foden outside the sideline, and also appeared to be headbutting Raheem Sterling.
Despite the bullying and intimidation, Manchester City managed to hold on to a goal lead. However, in the tunnel, Savic attacked Jack Grealish, while Marcos Llorente was seen hurling an object at Phil Foden.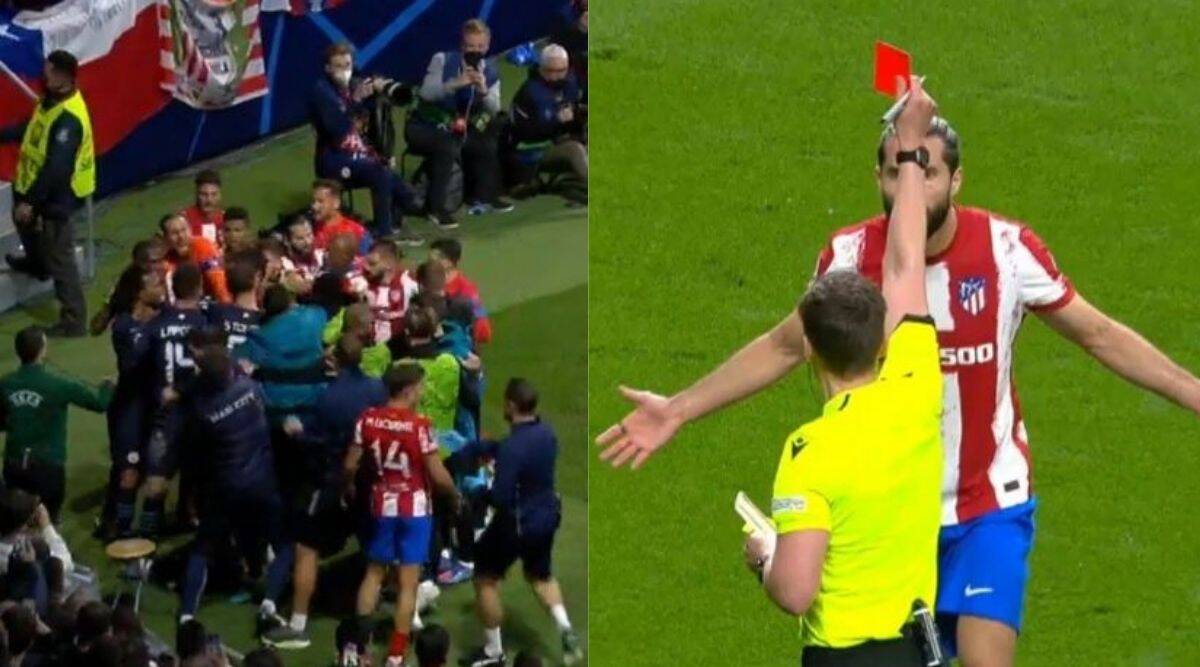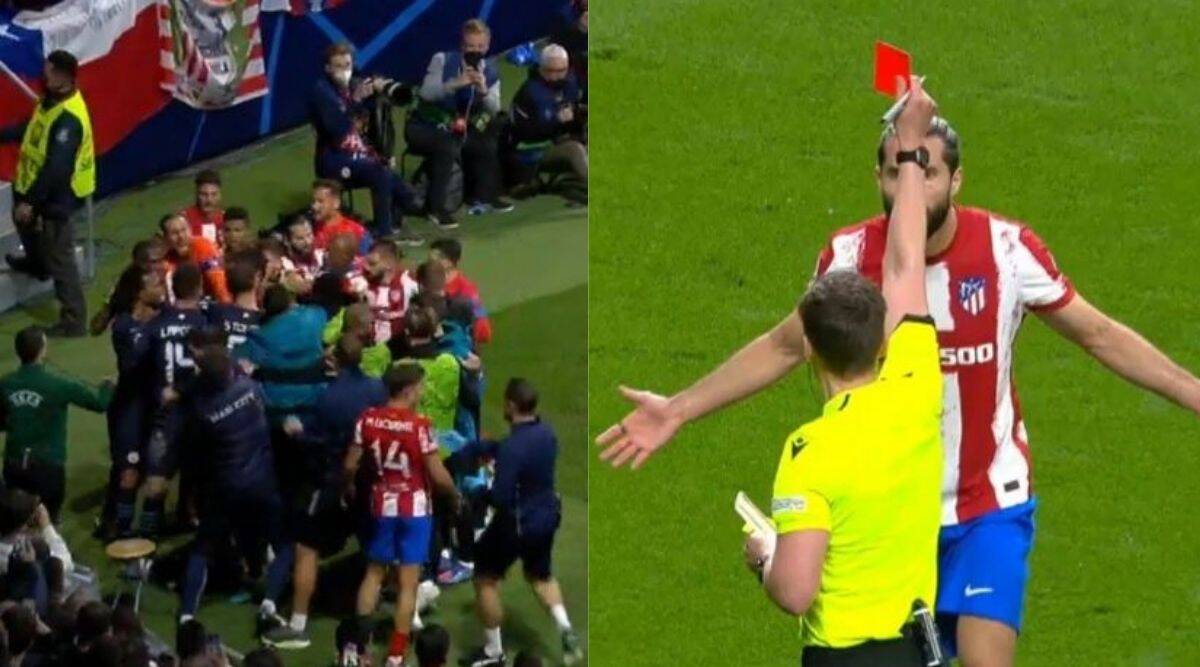 Football is no stranger to such altercations. In the heat of the moment, the emotions do get better of a player. Let's take a look at five other instances when the beautiful game turned into a violent affair.
Zinedine Zidane head-butts Marco Materazzi
Zinedine Zidane's spectacular performance in the 2006 World Cup was overshadowed by his infamous headbutt to Marco Materazzi. With the World Cup final tied at 1-1, there was an exchange of words between Zidane and Materazzi. It seemed like a minor altercation before Zidane lashed into Materazzi's sternum. He was sent off straightaway in what was the last match of his career.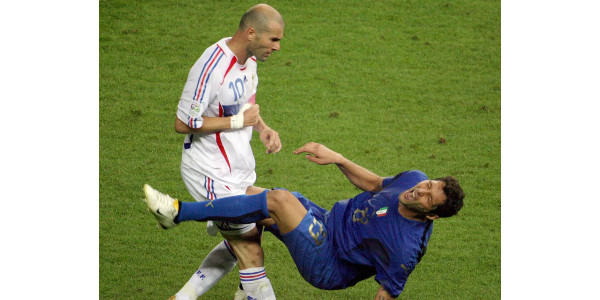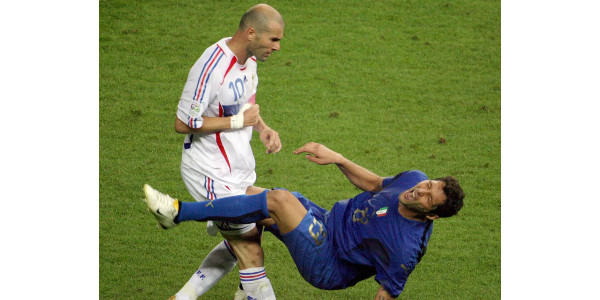 Jose Mourinho pokes Tito Villanova in eye
During the Super El Classico in 2011, Real Madrid's manager Jose Mourinho lost his cool and poked Barcelona's assistant coach Tito Villanova in the eyes. It remains the most deplorable incident of Mourinho's illustrious but controversy-laden coaching career.
Years later, Mourinho did admit his mistake: "I should obviously not have done what I did," Mourinho told a press conference. "Nevertheless, there was a whole story behind that that made me lose a little control."
Philippe Mexes grabbing Stefano Mauri's neck
In the 2015 Serie A clash between AC Milan and Lazio, the red mist descended over Phillipe Mexes, who grabbed Stefano Mauri around his neck. After being sent off, Mexes grappled with Lorik Cana on his way off the pitch. Mexes received a four-match ban, and Milan eventually lost the game by 3-2.
Kieron Dyer throwing punches at Lee Bowyer
This has to be the most bizarre fight Football has ever witnessed. While a scuffle between the players from different teams are quite common in football, teammates fighting each other on the field is not seen often. During the game against Aston Villa, Newcastle's teammates Kieron Dyer and Lee Bowyer started throwing punches at each other while the game was well underway.
Many years later, Dyer recalled what led to this fight. "Bowyer had come to show for the ball. He was available, but I thought there were better options and passed to another team-mate," he said.
Neymar's action sparks mass brawl in Copa America
Just after the final whistle of Colombia's 1-0 win over Brazil in Copa America, Neymar fired a ball from close range into Pablo Armero. Neymar tried to headbutt Jeison Murillo, who confronted the Brazillian forward for his action. Carlos Bacca stormed into the scene and shoved Neymar. Both Bacca and Neymar received an instant red card.