Mammoth viewership numbers and a truly spectacular title duel - 2021 will be remembered as a landmark year for F1. Here's our top 5 moments of this year's season.
There's no way to understate it – this year's F1 season was nothing short of extraordinary.
With record-shattering viewership, excellent racing from several drivers, and a truly spectacular title duel, 2021 will be remembered as a landmark year for the sport.
With 2021 drawing to a close, we've taken a moment to revisit some iconic moments across the world of Formula 1.
Here's five that we're unlikely to forget anytime soon:
5. Esteban Ocon's Stunning Hungary Win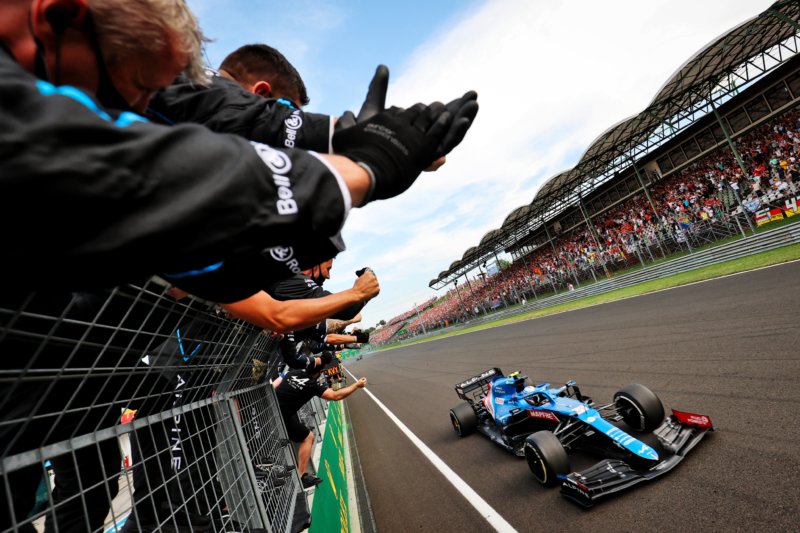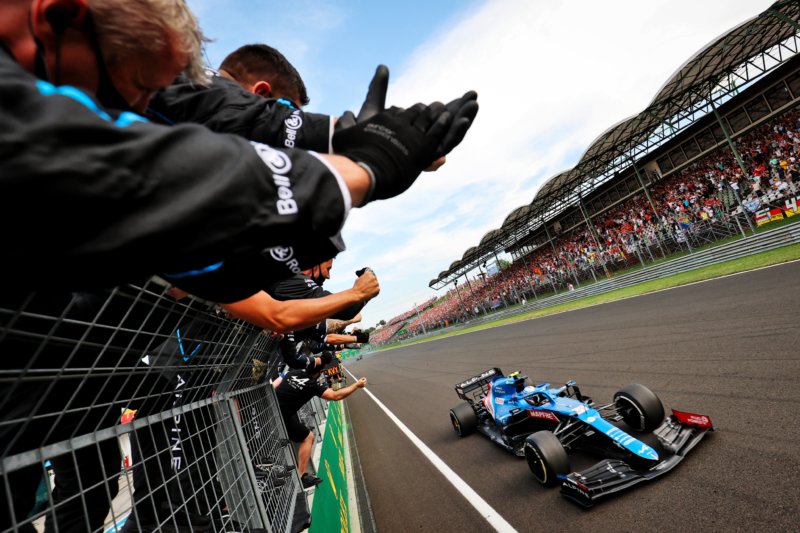 Ocon was off to a promising start this year – cinching a tough 4-point finish streak across his first five races.
As two-time champion Fernando Alonso took up teammate Daniel Riccardo's place, Ocon would find himself a bit pressured – perhaps held back by his 3-year extension with Alpine F1 Team.
The skilled racer responded to this lack of form in incredible fashion – pulling a first-ever win at the Hungarian GP, after beating his experienced teammate in qualifying.
4. Verstappen X Perez Teamwork At French GP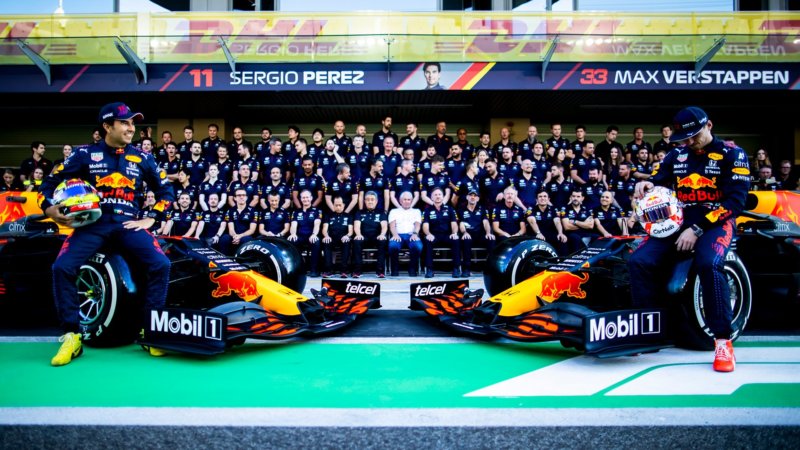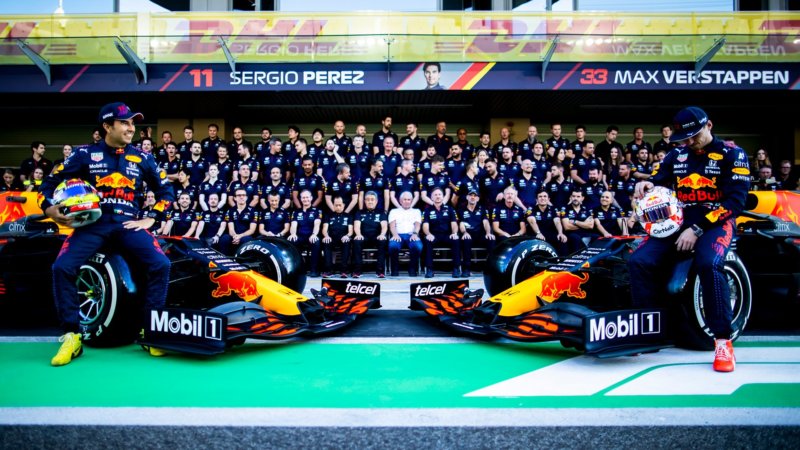 Teamwork makes the dream work – if there's anything to be said for Verstappen's historic title win this year, we'd better start by giving Sergio Perez some due credit.
Red Bull Racing have managed the duo with unerring precision this year. While the final GP was pretty good, there's no better example than the double-podium masterstroke executed at Le Castellet this June.
With some flawless pit strategy and defensive driving against top rivals Mercedes, they're a great example of what can be achieved with solid communication and a focused, team-centric mindset to championship glory.
3. Verstappen Parks On Top Of Hamilton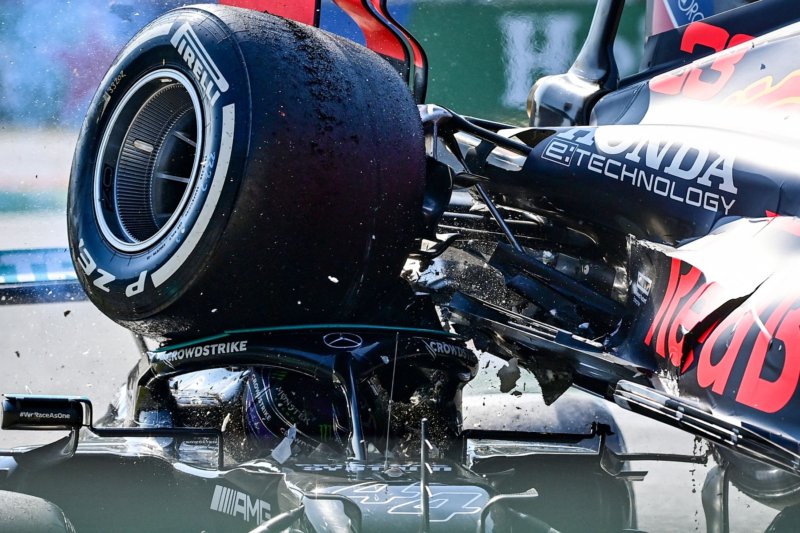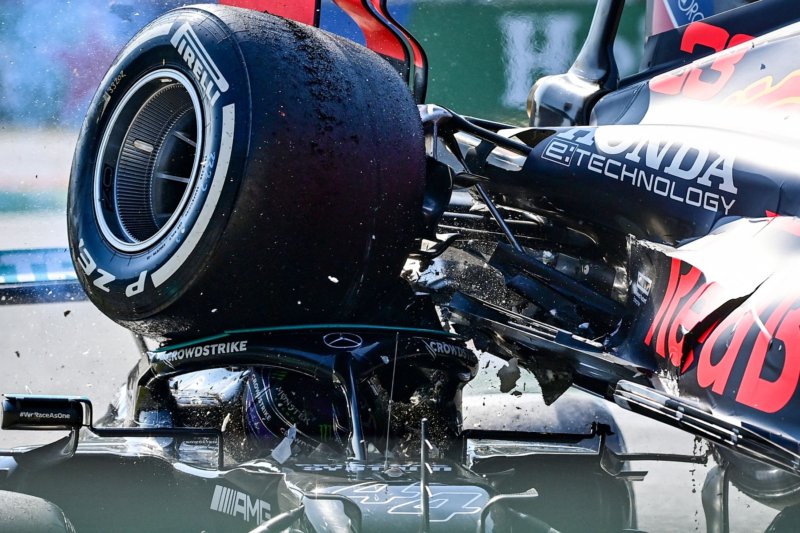 We all knew that championship protagonists Lewis Hamilton and Max Verstappen were destined to duke it out hard at Italy, but this just got ridiculous.
After several weeks of controversial clashes on tarmac, the two got a bit too close for comfort at Monza, with Verstappen taking a risky maneuver during the second chicane.
Nicking the curb with considerable momentum, Verstappen's car bounced right on top of Hamilton's halo – giving the 7-time World Champion a taste of things to come (more on that later.)
2. George Russell's Underdog Blitz at Belgium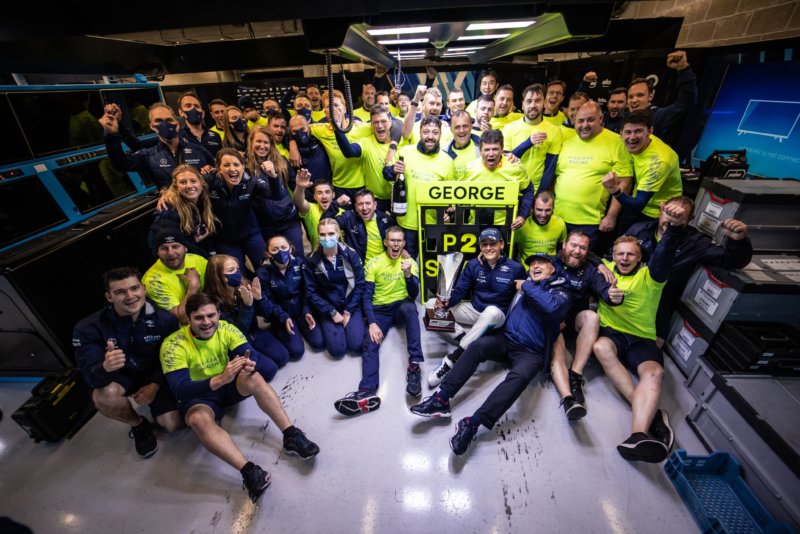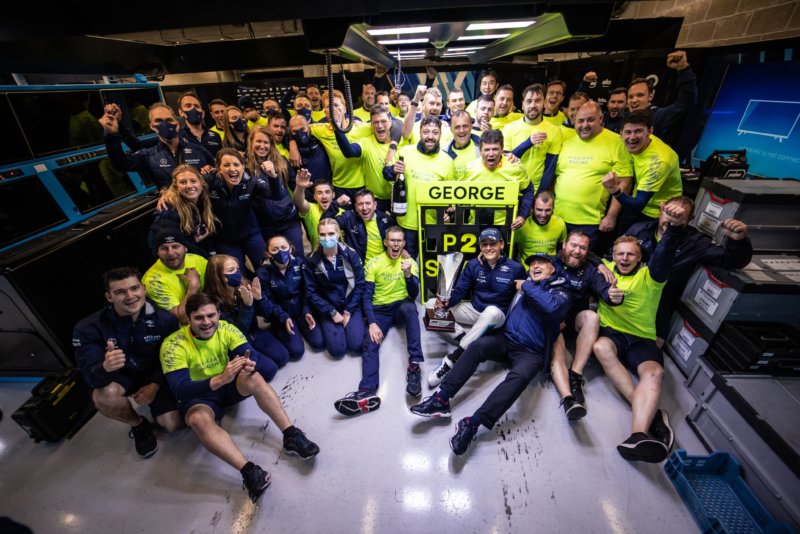 Let's get real – if you're driving a Williams, chances are that you're not going to be fighting for big-time points on Sunday. With torrential rains lashing down on Spa, Russell punched upwards – nearly securing pole at qualifying.
He would continue to confound commentators and fans alike with his excellent form that week – giving what I would suggest as the most brilliant underdog performance of the year.
Russell snagged Williams' first podium since 2017 in the process – leaving a distraught Hamilton picking up the pieces in his rear mirror.
1. An Absolutely Bonkers Final Lap Of The Season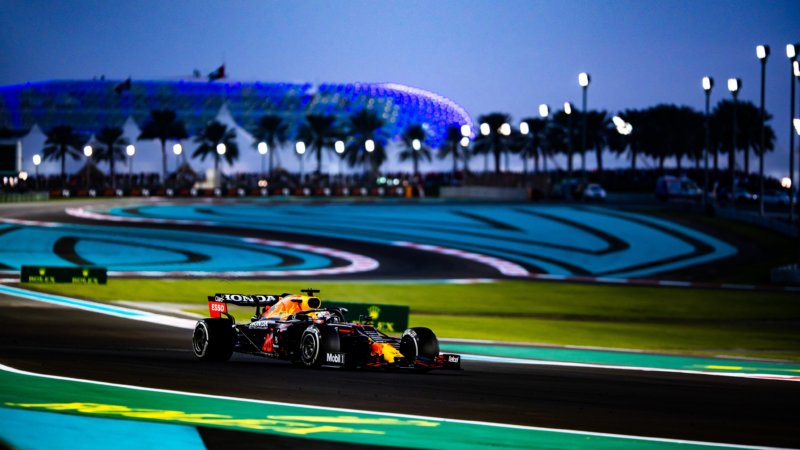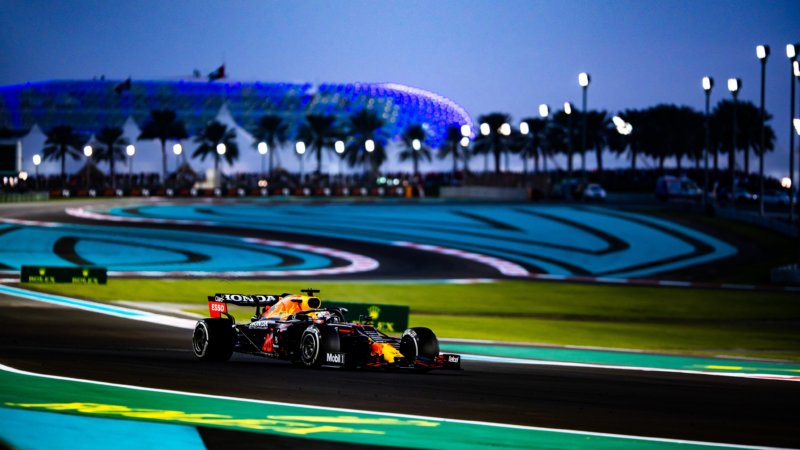 Controversy, fan debates, stunned onlookers and one hell of a finale – after 21 relentless battles behind their respective wheels, it would all come down to a single maneuver by Verstappen during the final lap of the Abu Dhabi Grand Prix.
Did Verstappen really deserve the advantage of a late pit stop? That's still under heavy debate, but there's something to be said for a thrilling wheel-to-wheel duel with an all-time world record at stake for Lewis Hamilton.
Looking Ahead
With a massive 23-race calendar due for 2022, we're going to be seeing even more high-speed thrills next year.
"The 2022 season follows an unprecedented two years for Formula 1 in which the COVID-19 pandemic resulted in revised calendar of 17 races in 2020 and 22 races in 2021 – a huge achievement given the international nature of the sport," said F1 in a statement.
We return to the pits once more in Bahrain, on 20th March 2022. See you there!