Discover 10 of the best cities and places to visit in South East Asia. Read for inspiration and to ignite your wanderlust.
Regarding culture, food, natural scenery, and sun-drenched islands, South East Asia is one of the most exciting and vibrant regions on the planet. This part of Asia also has some of the world's most humming cities, home to shiny temples, night markets, delectable street food, ever-honking vehicles, and extraordinary architecture.
Whether you're just passing by for a quick stopover or you're on a city break, these 10 South East Asian hubs will surely leave an impression.
1. Hanoi, Vietnam
Not many backpackers on the traditional South-East Asian trail have skipped this city of 8 million, which is the Vietnamese capital and a metropolis of tremendous cultural significance. Are you looking for a pinch of history? Pass by the neo-gothic Saint Joseph's Cathedral or the mausoleum of Ho Chi Minh, Vietnam's former president and leader of the Vietnamese Revolution.
In the Old Quarter, your senses will do overtime; you'll find souvenir shops, food carts rolled out at night, humming markets, and locals sitting down on tiny chairs for a glass of Vietnamese coffee – one of the country's most important export products.
Coffee lovers will drool over Nguyễn Hữu Huân, a street that's packed with cafes and can be dubbed 'coffee street'. Hoan Kiem Lake with its remarkable tower in the middle and colourful bridge is a sweet spot to hang out after sunset.
Read more:
City Breaks: Quick Guide to Visiting Hanoi
Find Hotels
See Tours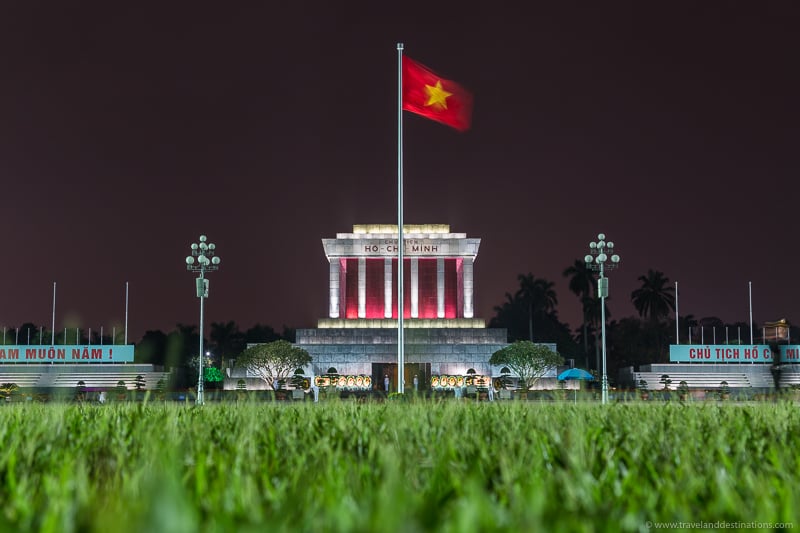 2. Bangkok, Thailand
If New York is the 'city that never sleeps' for the western world, Bangkok must be the ever-energetic equivalent in Asia. With its raging nightlife, street food culture, and serene shrines, Bangkok is a metropolis of stark contrasts. On the Chao Phraya River banks, remarkable structures arise; the Grand Palace with its roofs covered in gold leaf, the Phra Sumen Fort, and the stunning Wat Phra Kaew Buddhist temple. Don't forget to see the astounding ornaments, historical artworks, and the giant reclining Buddha inside the Wat Pho temple.
Eating your way through Bangkok is also a superb way to explore the city. One of the foodie havens is Chinatown, where heaps of steaming stalls pop up at night, displaying goodies from Chinese dumplings to legendary Thai stir-fried dishes.
Read more:
12 Best Things to See and Do in Bangkok (Thailand)
Find Hotels
See Tours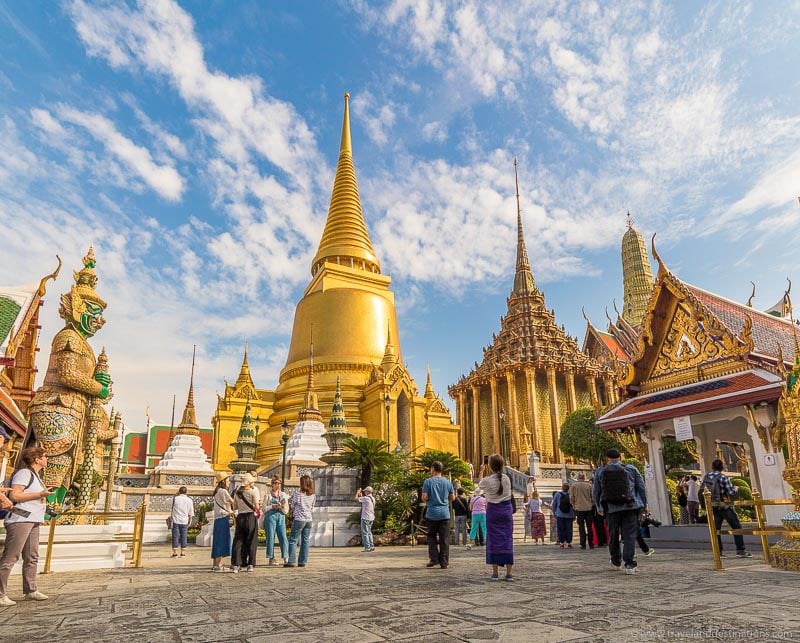 ADVERTISEMENT
CONTINUE READING BELOW
3. Kuala Lumpur, Malaysia
In terms of action, Kuala Lumpur can't compete with Hanoi and Bangkok, but the Malaysian capital has a couple of highlights up its sleeves. One of them is undoubtedly food; Kuala Lumpur is home to people with a Malay, Indian, and Chinese background, which translates into heavenly food. Most of the food courts and low-profile eateries are located in the central Chinatown, where you can feast on everything from Hainanese chicken to delightful vegetarian Indian dishes.
Visit the Central Market, go see the iconic Sultan Abdul Samad Building, or ascend the Petronas Towers for enchanting city views. On a sweltering afternoon, it's wise to seek comfort in the shade at Kuala Lumpur's garden complex, where rare tropical plants grow, and exotic birds glide around.
Read more:
Kuala Lumpur, Malaysia: A Complete Travel Guide
Find Hotels
See Tours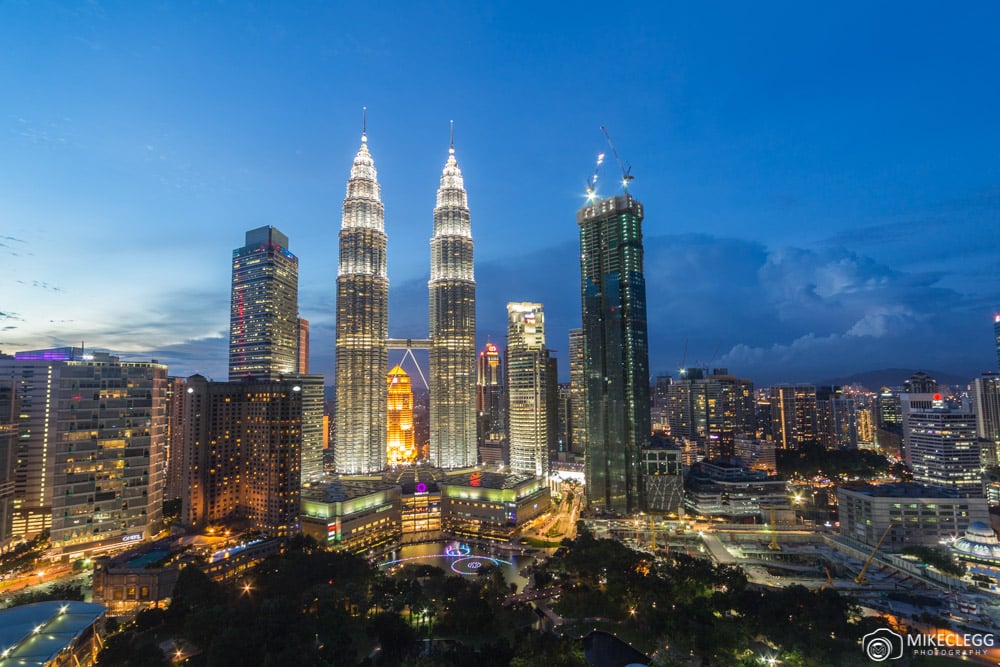 4. Yogyakarta, Indonesia
The chaos, sounds, and smells typical for Javanese cities are all present in Yogyakarta, but this metropolis also has a charming and peaceful side.
Bring your camera for 'Yogya', one of the most picturesque places on this list. Many visitors come here to see Borobudur, the largest Buddha temple in the world and an incredible spot to be during sunrise. This 9th-century complex has earned a place on UNESCO's World Heritage List and is a unique cultural treasure for Indonesia. The nearby Prambanan also dates back to the 9th century and has amazingly decorated towers and statues. Unfortunately, this compound was heavily damaged during an earthquake in 2006, but the remaining towers make for a striking sight.
In the city centre, Taman Sari is an intriguing location, as it functioned as the bathing complex and garden for the sultan of Yogyakarta.
Find Hotels
See Tours
5. Chiang Mai, Thailand
Lush green mountains, hundreds of glimmering temples, and artisan markets are just a few of Chiang Mai's ingredients. This notable town in northern Thailand has rapidly become a hub for backpackers and digital nomads, where cafes and yoga studios appear on each street corner. However, it's easy to get away from modernity and find a piece of Thai history in Chiang Mai. Ascend the mountain Doi Suthep, which offers spectacular city views and has an impressive temple complex called Wat Phra That Doi Suthep glued to its summit.
Throughout old Chiang Mai, architectural gems like the Wat Chiang Man and Wat Lok Moli temples are true eye-catchers. After dusk, it's fun to mingle with the crowd at the Chiang Mai Night Bazaar, where food and souvenirs are displayed at hundreds of stalls.
Find Hotels
See Tours
ADVERTISEMENT
CONTINUE READING BELOW
ADVERTISEMENT
CONTINUE READING BELOW
ADVERTISEMENT
CONTINUE READING BELOW
6. Saigon, Vietnam
Saigon – also known as Ho Chi Minh City – is located in the hot and humid south of Vietnam. With a population of 9 million in the city proper, Saigon is a lively city where you can find dozens of street markets and millions of motorbikes. History buffs shouldn't skip the War Remnants Museum, which shows information and the eye-witness reports of the American invasion and the war between the two countries between the 1950s and 1970s. Jade Emperor Pagoda is also worth visiting; one of Saigon's most important pagodas has fabulously detailed ornaments.
Saigon has both incredibly upscale restaurants and low-profile vendor stalls, catering to every culinary craving you might have at any budget. Some of the neatest ways to experience Saigon are simply grabbing a cold beer and a bowl of noodles at a low stool on the roadside and watching the city life go by.
Find Hotels
See Tours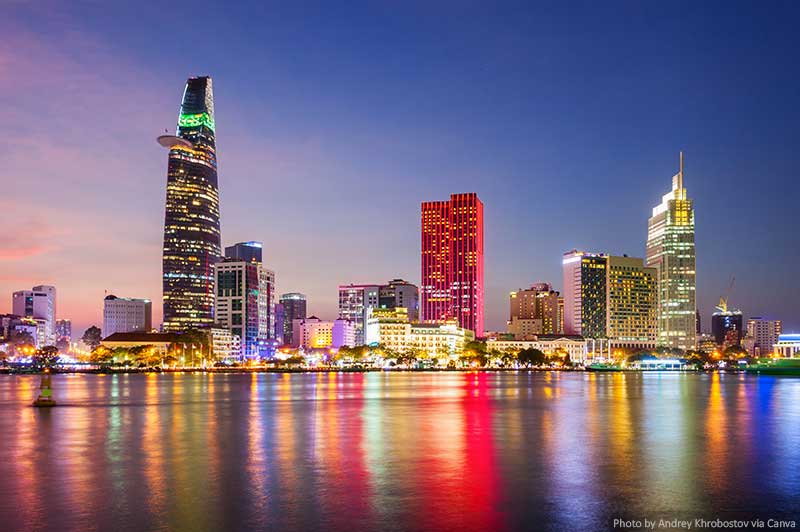 7. Singapore
Singapore is a country and a city of superlatives; it is the wealthiest Asian nation and has modern architecture, theme parks, and fancy eateries. If shopping is your gem, Singapore boasts megamalls such as the ones at Orchard Road and Marina Bay Sands, the latter being a splendid hotel that's illuminated wonderfully at night. Little India is a fascinating district to discover, as you can find colourful buildings, Hindu temples, and delightful restaurants.
Bustling Chinatown is home to the Buddha Tooth Relic Temple, a captivating structure that houses a museum on Buddhism and a garden with thousands of small Buddha figures.
If you're travelling with your family, it's good to know that Singapore is home to attractions like Universal Studios, the Marine Life Park, and Wild Wild Wet Singapore waterpark.
Read more:
11 Best Things to See and Do in Singapore
Find Hotels
See Tours
8. Siem Reap, Cambodia
Siem Reap lacks some of the breathtaking features other cities on this list possess, but just a quick ride out of town and you'll find some of Asia's most recognized destinations: the Angkor Wat temple complex. In this compound, temples of various architectural styles form an astonishing heritage site that requires several days to navigate.
Siem Reap itself is quite a relaxing city that houses authentic Cambodian restaurants and valuable museums. Visit the Siem Reap War Museum to learn more about the civil war and the mass murders the Khmer Rouge unleashed in the 1970s, or go to the Angkor National Museum for a glimpse of the Khmer Kingdom's history. If you're into fresh markets, bars, and clubs, the area around Psah Chas is the place to be during the day and the nighttime.
Read more:
City Breaks: Guide to Visiting Siem Reap and Angkor Wat
Find Hotels
See Tours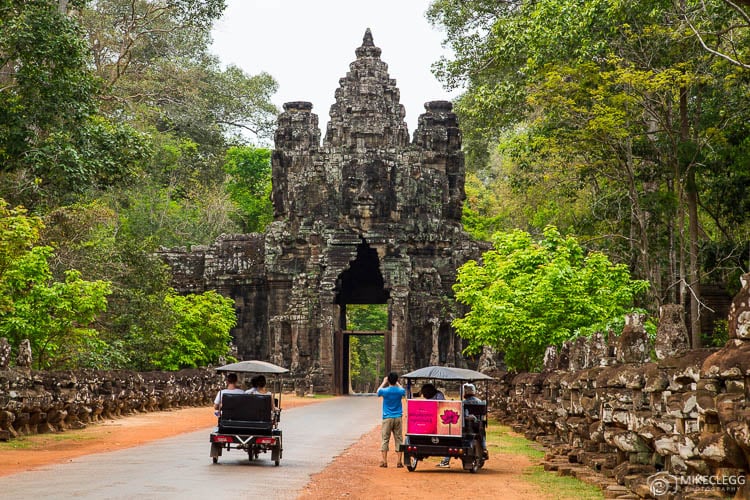 ADVERTISEMENT
CONTINUE READING BELOW
9. Vientiane, Laos
Don't expect Bangkok's action or Saigon's fascinating museums when travelling to Vientiane. Laos' capital feels more like a full-grown village, but it does have some attractive French colonial architecture and Buddhist temples. Pha That Luang is a magnificent shrine with its stupa covered in gold, and the nearby reclining Buddha is equally impressive.
To get a grasp of Laos' hidden war tragedy, venture for COPE visitor centre and learn more about the heavy bombings of Laos during the war in neighbouring Vietnam. Massive amounts of bombs were not detonated upon landing, causing deaths and traumas even until decades after the war. COPE Vientiane supports victims who stepped on these bombs and the centre also hosts a museum. Vientiane is also a superb spot to join a cooking class and get familiar with the Laotian cuisine.
Find Hotels
See Tours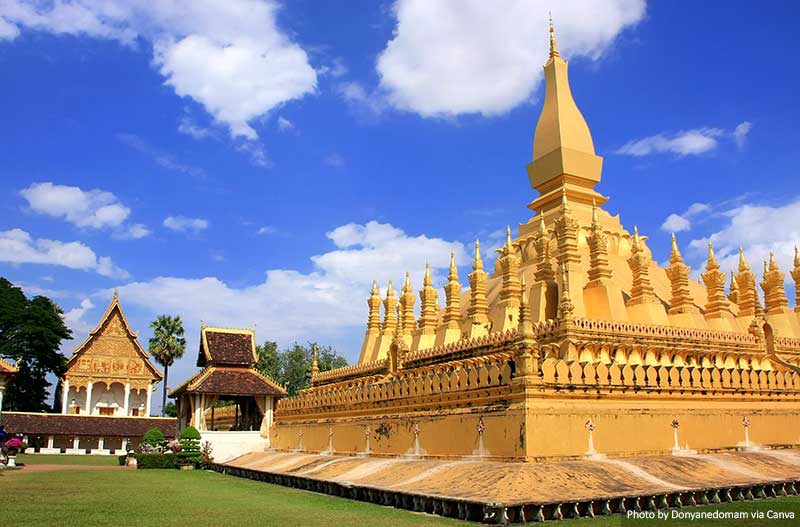 10. Yangon, Myanmar
The largest city of Myanmar has numerous elements typical for a South-East Asian metropolis: blinking temples, crowded street markets, a lively food culture, and lakes and parks for relaxation.
Located along the sweltering tropical coastline of Myanmar, this city of 7 million is extremely lively and exciting to explore. The absolute highlight is the glistening Shwedagon Pagoda, a 14th-century structure with countless fine-detailed shrines and a 112-metre golden stupa that towers above downtown Yangon. The Sule Pagoda near the Yangon River is another significant pagoda, which is thousands of years old and one of the most sacred sites in the city.
Meet the locals and see Yangon's soul from the city's Circle Train, which runs through the city proper and its periphery. Alternatively, visit 17th Street to stroll down the wet market where everything that grows under the Burmese sun is sold.
Find Hotels
See Tours