Considering visiting India? Here are our 10 top reasons why we think you should, including some of the highlights to expect.
India is no longer perceived as the land of snake charmers and holy cows. A country of contrasts and enigma is now on the tourist radar for its progressive cities, untouched hamlets, great mountains, lush valleys, thick jungles and turquoise beaches. These are only a few of the compelling reasons to put India on your bucket list of places to travel.
Here are 10 top reasons why India should be next on your list of places to visit.
Cultural diversity
Not many countries in the world can claim to be as culturally diverse as India. Being on the spice route and a major trading centre of the ancient world, foreign rulers and European countries had established their empire in India in addition to native Hindu kings. Consequently, there is a legacy of unique traditions, language, attire, dance forms, music and cuisines in every Indian state which they continue to preserve to date. It is safe to say that each state in India is like a tiny nation of its own.
When moving across the length and breadth of the country there is diversity in all forms. From the folklore of Lord Krishna to the legends of goddess Druga, stories of 33 million Hindu gods echo in this land. There are more than 22 widely spoken languages in the country and India is ranked 4th in the world for its number of spoken languages. Typically every Indian can speak in 2-3 different languages.
When it comes to dancing the northern part of the country has more freestyle forms like the bhangra in Punjab, rhythmic Garba in Gujarat, classical forms like Bharatanatyam in the south and tribal dances in the northeast. The Conventional art forms also have distinct identities which in itself speaks volumes about the uniqueness of each state. The Madhubani style paintings are a patent of Bihar, the Tanjore style is from Tamil Nadu and the Pattachitra is from Odisha. The India that exists today is a potpourri of cultures. This is one of the major aspects that attract tourists who are seeking out of the box experiences.
Culinary delight
India has 29 states and seven union territories. Each state has its style of cooking and serving. The Indian cuisine is a mix of culinary practises followed by Hindus, Muslims, Portuguese, Persian and British that have blended with indigenous ways of cooking and resulted in unique dishes.
There are also fabulous regional dishes to be discovered beyond the familiar Indian dishes. From Misal pav in Maharashtra, Makki Di Roti & Sarson Da Saag in Punjab, West Bengal's Kosha Mangsho, Dhokla of Gujarat, Rogan Josh of Kashmir and Pongal of Tamil Nadu. It could be said that India has dishes for all taste pallets.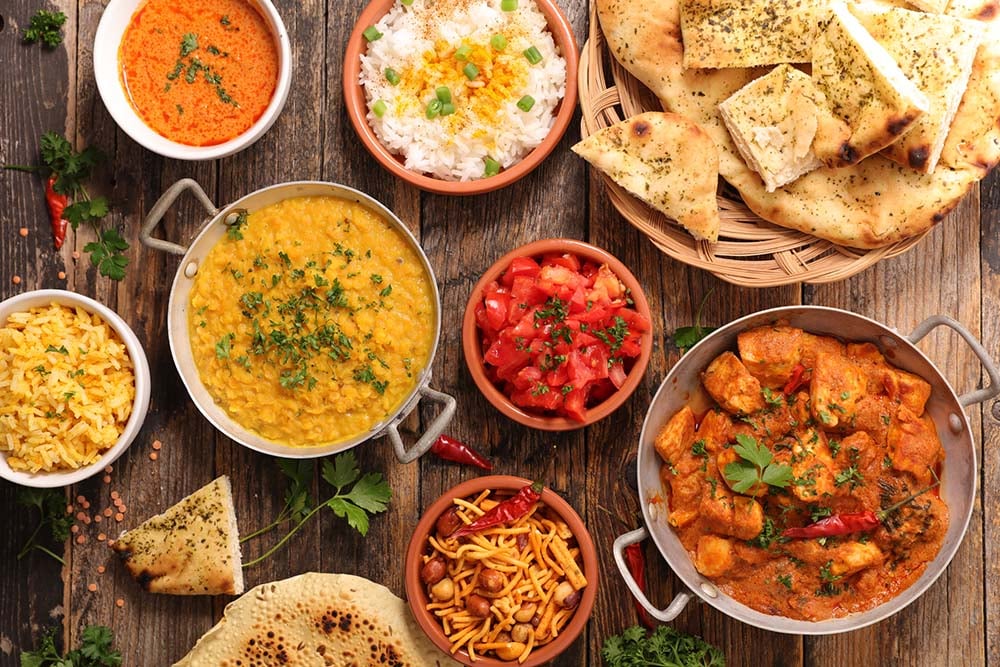 ADVERTISEMENT
CONTINUE READING BELOW
Architectural wonders
Each inclusion and transition in the political scene of India has brought a new architectural style. The Hindu rulers of South India focussed on building elaborate temple towns. The Persian rulers left their legacy with mosques and tombs in the north and central India. The French, Portuguese and British also introduced colonial styles for the architectural scene of India. Cities such as Goa, Pondicherry, Lutyens Delhi and Victorian Kolkata are prominent examples of such architecture.
Many tourists prefer to visit the Golden Triangle which includes the cities of Jaipur, Agra and Delhi on their first trip to India. This is due to the many iconic monuments such as the Taj Mahal, Hawa Mahal, Amber fort, Lotus temple and Qutub Minar. Admittedly the Golden Triangle is just a small trailer of the architectural experience India can offer. The list keeps on growing with a total of 37 UNESCO world heritage sites (at time of writing) besides many other landmarks that are dotted all across the country.
The country also has some ancient cities which are now inching towards modernisation mostly without a rhyme or a reason for their layout. The cityscapes often have everything from crumbling havelis, towering skyscrapers, colonial mansions to busy slums. These paradoxes of India are beautiful in their own way and make for great research for people interested in architecture.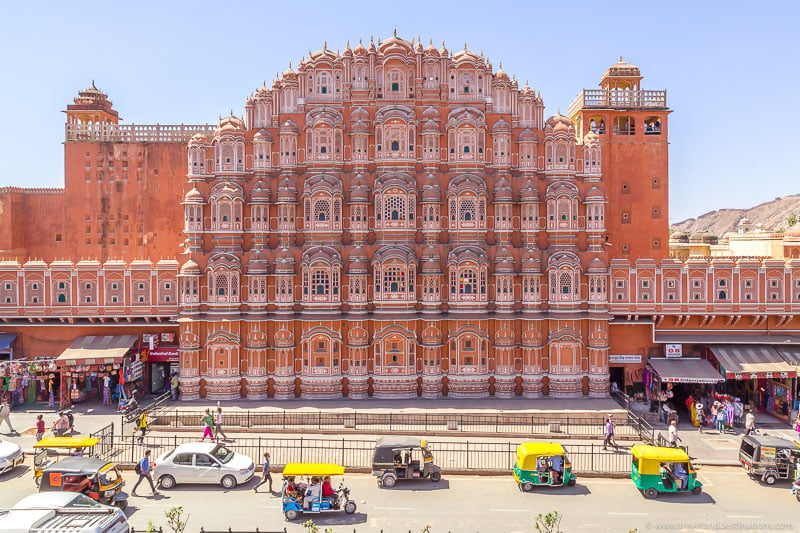 You May Like
Spiritual or a self-improvement journey
India is an ancient land where the world's most spiritual takeaways for the mind and body have originated. Yoga is one such example. The banks of the holy rivers and the caves of the secluded mountains vibrate with a certain energy. Saints, seers and yogis have gravitated from thousands of years to these places to harvest that energy. Many people have touted their transformation from rags to riches financially and from artists to monks spiritually in this mystic land.
The Beatles practised transcendental meditation in a riverside ashram in the year 1968 after which the band saw its most productive period and composed the "White Album". The album was a phenomenal hit and became legendary. Actress Julia Roberts in the movie "Eat Pray Love" was shown to come to India to understand the cycle of life and karma. Mark Twain, Mark Zuckerberg and Steve Jobs are only a few of such names who visited India and experienced the intangible wisdom that surrounds this land.
The city of Rishikesh, Varanasi, and Allahabad encapsulates a spiritual aura on the river banks of Ganges. The Buddhist monastery in Dharamshala and the ashram of Karauli Baba are famous spiritual hotspots in the Himalayas.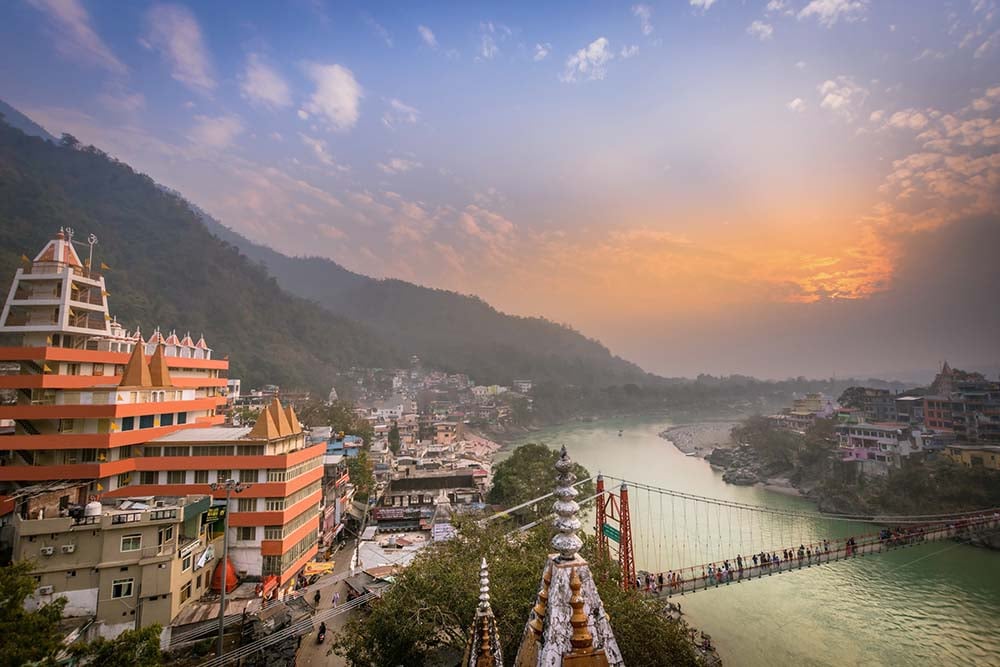 ADVERTISEMENT
CONTINUE READING BELOW
ADVERTISEMENT
CONTINUE READING BELOW
ADVERTISEMENT
CONTINUE READING BELOW
Enthralling landscapes with interesting adventure activities
There is a complete range of physical features in India. The north is encompassed by the mountains and the foothills are some of the most fertile regions of the world. The Thar Desert lies in the west and is the aridest region of the country, whilst the southern part which is a peninsula has a long stretch of coastline. Each of these regions has impressive landscapes that offer a variety of adventure activities.
The Himalayas have some of the most scenic drives in the country and in this region you'll find paragliding, trekking, hiking, walking on living root bridges as are a few of the activities and experiences on offer. The Leh – Ladakh region is on the leeward side of the Himalayas. The combination of high mountains, snow, desert and turquoise lakes accounts for a breathtakingly beautiful scene. The area is coined as an adventure zone for bike safaris and high altitude camping. In the foothills of the Himalayas, the town of Rishikesh has become a hotspot for river rafting and zip-lining.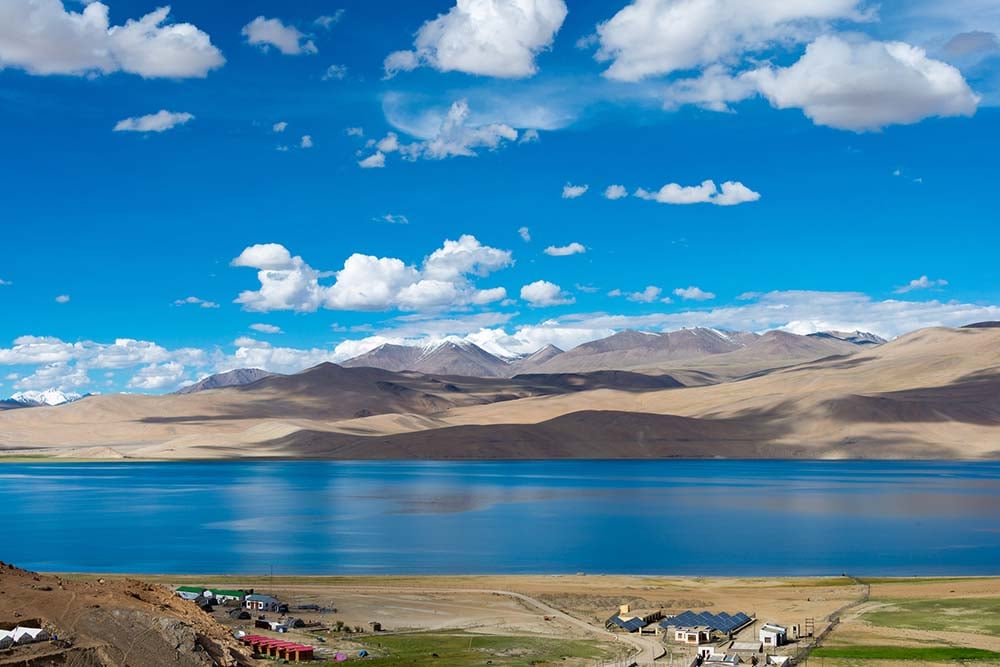 The Rann of Kutch in the state of Gujarat provides a surreal landscape with salt marshes and the state of Tamil-Nadu and Goa are best known for their beaches. Further south in the state of Kerala are backwaters and mangroves which can be explored in a houseboat. Finally, the archipelagos of Andaman & Nicobar, which are located towards Thailand, are full of lagoons, coral reefs, and rich marine life. These islands are perfect for snorkelling, scuba diving and other water sports.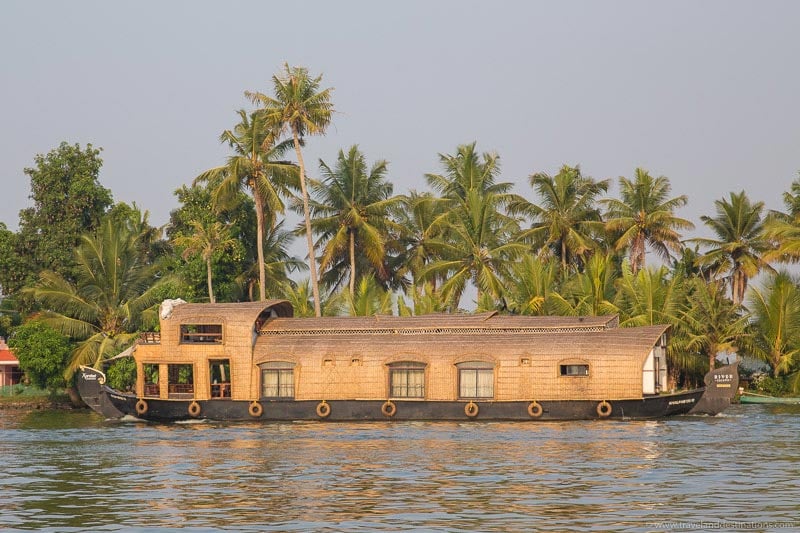 You May Like
A country for all kinds of travellers
India is as economically diverse as it is geographically. This is the reason that India can fit into the budget for all kinds of travellers. There are old palaces converted into luxury hotels, boutique properties, lavish resorts, quirky hostels and friendly homestays. The country caters to all accommodation needs and all size of wallets.
The food also doesn't cost much in India with an array of options to eat. There are stalls on the street, local cafes and fine dining restaurants. India is an inexpensive destination with prices that are shockingly low for European and American travellers because of the weak monetary value of its currency with respect to the dollar or euro. Even for a luxury trip, the money spent in India will give more value for your bucks.
Find Hotels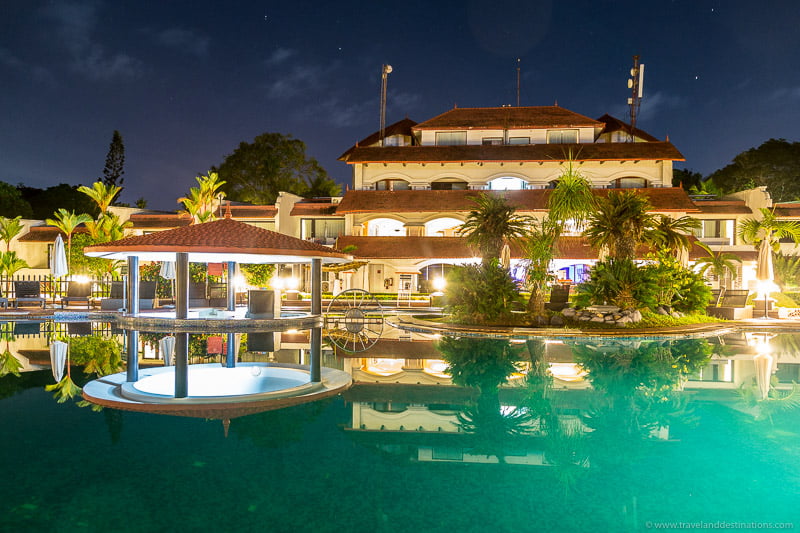 The country of unique festivals
India is undoubtedly known for celebrating a number of festivals and events in a year. There are unique ways in which different festivals are celebrated. Diwali is the festival of lights, Holi is the festival of colour and Sankranti is the festival of kite flying.
There are hundreds of different types of festivals that have an attached deeper meaning. These celebrations are dedicated to Hindu gods, phases of the moon or the harvest. It is during any festival season when the country has a soaring level of zeal. People chose to travel specifically for these festivals to experience the country's rich heritage in its full glory.
Some of the important fairs and festivals that have gained popularity amongst the tourists are Pushkar fair in Rajasthan, Pongal in Tamil Nadu, Onam in Kerala, Baisakhi in Punjab, Bihu in Assam, Dance festivals at Khajuraho and the Literature Festival in Jaipur.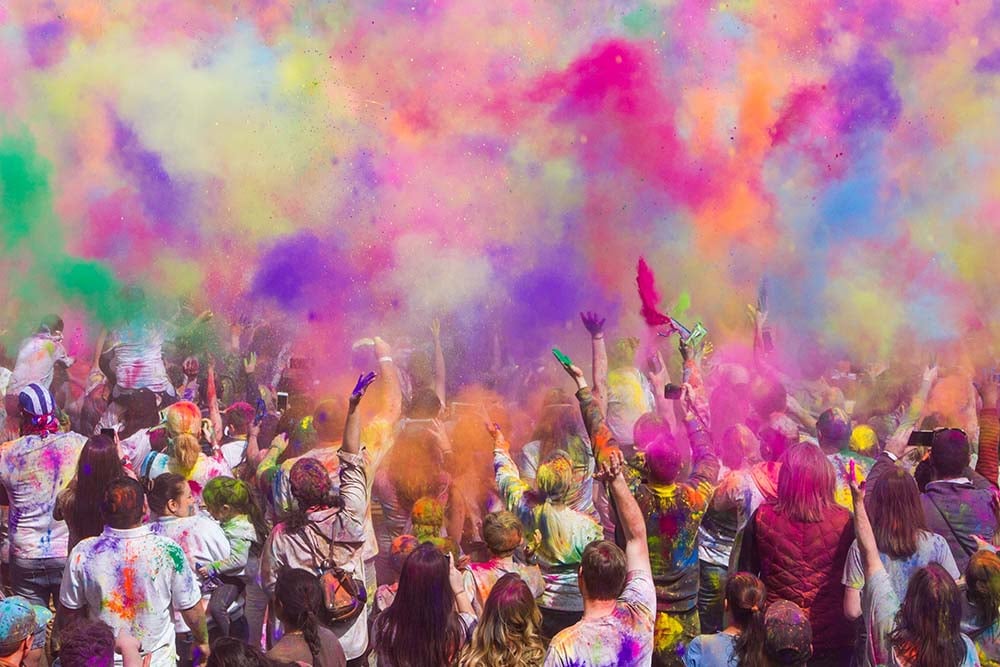 You may like:
6 Festivals Every Visitor Must Experience While in India
Exotic train journeys
Catering to a population of over 1.2 billion population the country has the largest rail network in the world. Almost every city and village has a railway station in its proximity and many of the inaccessible areas are only connected through trains where there are no airports to fly into. Many train routes make for interesting journeys and are also the best and most economical way to explore the country.
For people looking for luxury travel, there are scenic rail routes on ultra-luxurious trains where all you have to do is relax and look through the window while being pampered like royalty. The Palace on Wheels, The Maharaja Express and the Golden Chariot are a few such trains that are no less than a five-star hotel.
In addition to luxury trains, there are exotic rail routes across varied geography that give a quintessential experience of the Indian landscape. The toy train from Kalka to Shimla chugs at a snail's pace through the Himalayas, the Konkan railway from Mumbai to Goa will move across seashores, backwaters and rivers. The train has to pass through 2000 bridges and various tunnels on its way. Similarly, the Kangra valley route is like a collectors dream that dawdles through tea estates and orange orchards before it makes its way toward the looming mountains.
For a better experience on the Indian trains, it is suggested to book a ticket in an air-conditioned coach to avoid overcrowded compartments. These compartments are fairly clean and also have the facility of meals and beverages on a paid basis.
ADVERTISEMENT
CONTINUE READING BELOW
Wildlife adventures
Not all the beauty of India lies in its buzzing cites and historic monuments. With its 40,000 square kilometres of national parks teeming with exotic species of rare birds and animals rarely found outside a zoo, India is a top place to visit for wildlife enthusiasts.
While the iconic Bengal tiger has celebrity status amongst tourists, there are Asiatic lions, snow leopards, one-horned rhino, and wild elephants to make for an impressive list.
Several wildlife sanctuaries conserve endangered species. The Gir Forest in Gujarat is the only surviving home of the Asiatic lion, whilst the Kaziranga in Assam have the vulnerable species of the one-horned rhinos. Similarly, the Eld's (Thamin) deer at Keibul Lamjao National Park in Manipur, Kashmiri stag at Dachigam, and the Blackbuck at Velavadar in Gujarat are a few such conservation areas that are the only homes to these animals.
Popular wildlife parks in India that attract a huge number of tourists are Ranthambore, Jim Corbett and Kaziranga National Park.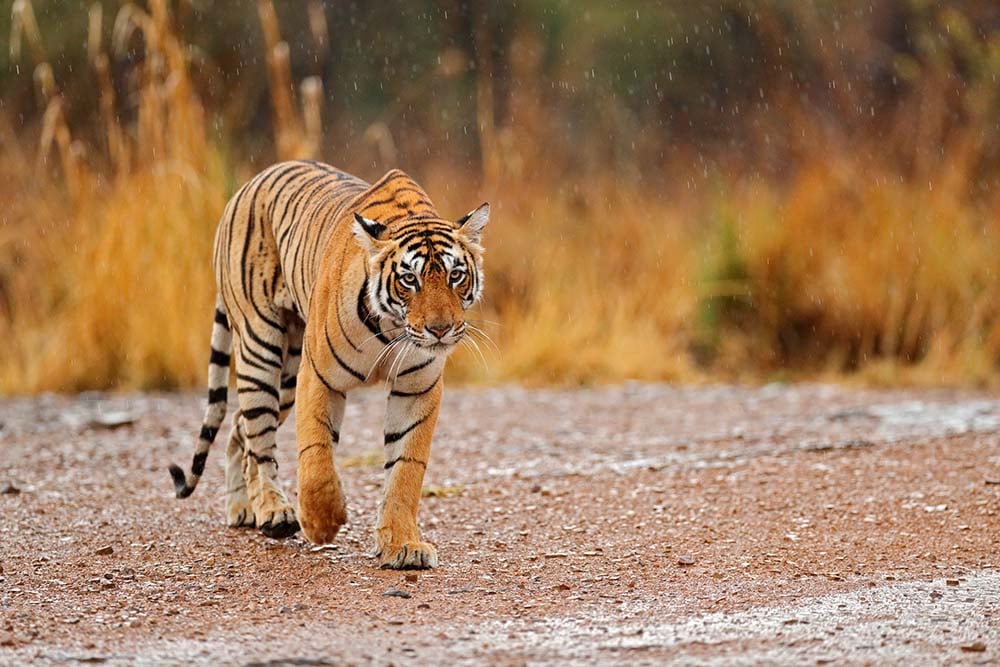 The unruly hullabaloo
The country is home to 17% of the world's population that live in two utterly conflicting worlds. On one hand, people are striving hard to earn their daily bread and on the other there are billionaires who top the charts of the Forbes magazine. These worlds often converge on an Indian street. Amidst the sea of impregnable humanity, there are formal dressed corporates, city girls wearing the latest fashion trends, a local wearing colourful turbans, smiling school children and occasionally a painted sadhu or a chanting pandit.
More than once a tourist will stumble upon a harmless street hawker or a curious boy who is keen on a selfie with every caucasian. On certain season or days, the streets are full of a wedding or religious processions where people are singing, dancing and celebrating. Sure, they can be a handful, riotous and archaic but they are friendly, welcoming and helpful.
The unruly hullabaloo of the local populace is the most important part of the great Indian experience. It is a heady mix of wonder, nervousness, confusion and exhilaration in equal measure. This is an experience only India can offer. All you need is a closer look and a broader perspective and a trip to India will not disappoint you no matter what you are looking for.
Summary
India comes with a huge variety of reasons to visit and these are just some of the main ones. What's for sure is that a trip to India will end with lots of fantastic memories and might make you wanting to head back for more. Start booking your trip today and explore this exciting Asian country.
Find Accommodation